V51: Expert Style Tips - Summer Health and Wellness Tips by Margaret Rubin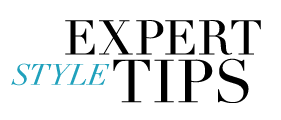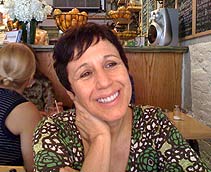 MARGARET RUBIN Margaret Rubin, D.C., LAc., is a chiropractor and licensed acupuncturist. She began her training as an undergraduate in experimental psychology at Duke University when she became interested in mind-body medicine. She received her Doctor of Chiropractic degree in 1986 and a Master of Science in Acupuncture in 2009. She is a certified yoga teacher and has studied meditation on many long journeys to India and Asia. She maintains a private practice in Manhattan that focuses on the physical and spiritual well-being of each individual.
"I have been a patient of Dr. Rubin ever since I moved to NYC. She has been a calming and healing force in my life. Not only is she medically trained, but she offers wise advice on health and wellness to all of her clients. I find this essential, especially for us crazy-busy, stressed-out New Yorkers. If you suffer from chronic back pain – or really anything that's ailing you – Dr. Rubin is your go-to. With degrees in both chiropractic and acupuncture care, Margaret is always a pleasure to work with – plus she's the kindest spirit around. An added perk: stepping into her zen office is like being transported to Thailand for a session of wellness – okay, sans the turquoise waters." - CECI JOHNSON
Summer Health and Wellness Tips by Margaret Rubin
Summer! One can almost smell the beautiful scent of new growth, flowers blooming, colors exploding, and long full days of sunlight. These are qualities of the dynamic element of fire, which pervades the summer, bringing heat and expansion throughout.
Nature: Look at nature - it can barely contain itself with new growth. The motion is upward and outward. We find ourselves being more social and outgoing. Tune into the rhythm of the fire element and all the light it provides throughout the day. See if you can rise earlier in the morning to take advantage of this great light and energy, which is fantastic for the immune system.

Vitamin D: All that sunlight – and the great need to protect our skin from early aging – brings us to vitamin D. An important subject matter these days. The best way to find out about your vitamin D levels is to get a blood test. Easy and reliable. Find out if you have been covering up so well that there is a vitamin D deficiency in the making, which is easy to remedy. Most good nutritional companies make safe and effective vitamin D.

Hydrate: With all the activity that summer brings, remember to hydrate with cucumber juice, watermelon, and mint. These are cooling in nature.

Cooling foods: Eating light comes naturally in the summer. Cooling foods will minimize the stress on your digestion. A few favorites: asparagus, cucumber, cilantro, mint, cantaloupe, summer squash, watercress, white mushrooms (a natural source of vitamin D), dill, fish, and lemon.

Spirit: Last but not least, no state of health is complete without addressing the deep energies of our spirit. When the fire element is well-balanced, the heart feels a natural sense of joy and contentment, the mind is calm, and a special light emanates from our eyes. One literally glows!
Discover more on Margaret Rubin