V51: Expert Style Tips - Style Tips for South Asian Weddings by Anu Duggal of Exclusively.In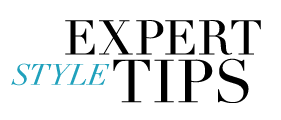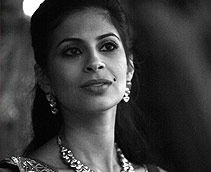 ANU DUGGAL, EXCLUSIVELY.IN Anu Duggal co-founded Exclusively.In, a private sale e-commerce site focused on bringing the best of South Asian fashion, jewelry, and home decor to the global audience in July 2010. She is currently spearheading the launch of the company's weddings business Exclusively.In Weddings, which will provide South Asian brides across the world access to the latest in wedding couture and finery from the comfort of their own homes. In addition, she has recently ventured into angel investing to support women entrepreneurs, both in the U.S. and India.
"When I met Anu I was immediately struck by her style and grace. After learning more about how she runs her business (not to mention the business itself – Exclusively.In Weddings), I was convinced that this beautiful lady has the whole package: brains and beauty! Thanks to her, now women from around the globe can enjoy the beauty and exclusivity of coveted South Asian designers at their fingertips." - CECI JOHNSON
Style tips for South Asian weddings by Anu Duggal of Exclusively.In:
Fashion: Many designers are creating Indo-Western gowns, bringing the best embroidery from South Asia and pairing it with silhouettes from the West. We love Payal Singhal's flowy cocktail gowns with light embroidery. Pair one with fun earrings that make a statement and you're all set for your party.

Jewelry: To create a South Asian-infused style, accent your wedding attire with an elegant, colorful necklace or earrings that match your style and your wedding dress. Your jewelry should enhance your dress, not be the star. Visit Art Kart on Exclusively.In Weddings to see their latest collection of wedding jewelry.

Makeup: Open a makeup bag for an Indian wedding and you're sure to find the most essential piece of makeup: black eyeliner. To infuse a bit of Indian-ness into your look, add black liner (waterproof of course!) to your upper and lower eyelids and voilà, you're a certified Indian princess.

Gifts: Give your bridesmaids something unique with a delicate shawl or earrings encased in a lovely brocade box.

Accessories: It's the little details that count! Complete your look with a bold accessory, such as a rich brocade purse or a bejeweled clutch.
CeciStyle Bonus!
Exclusively.In is offering CeciStyle readers a special 10% discount valid only on our Wedding items. Please see below for details.
Special deal for CeciStyle readers from Exclusively.In!
Use code: CECINEWYORK
Discover more on Exclusively.In