V49: Expert Style Tips - Tips for a Luxurious Beach Chic Wedding by Cheryl Beitler of The Zanadu Group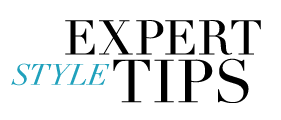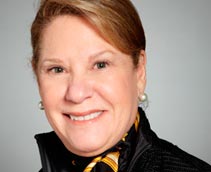 CHERYL BEITLER, THE ZANADU GROUP Cheryl Beitler, founder of the event production team The Zanadu Group, is a master at creating the perfect sensory and visual experience. Each event and every client is a labor of love, personalized through her high energy, uncompromising dedication to service, and customized brand of perfection. Her passion for the innovative has earned Zanadu the envious reputation of being the best in the field and has driven Beitler to consistently transform her clients' visions into unforgettable experiences.
"Cheryl and her excellent team are at the top of my list of favorites. During the years we have worked together, the Zanadu Group has always produced the most magnificent affairs. There is nothing they can't do and no request is too big. Cheryl is the most fun-loving woman around and will always make sure every detail is beyond what you could have ever imagined. She is your one-stop shop of excellence." - CECI JOHNSON
Tips for a Luxurious Beach Chic Wedding by The Zanadu Group:
Fantasizing about the sunset, the fresh sea air, the gentle waves and your true love? So many of your dreams can become a reality when you plan your wedding at a beachside location. Whether it's a casual, intimate affair or a luxurious, chic celebration, this timeless setting provides unforgettable romance.
Colors: One key element of this experience is color. Have some fun with coral red or boost your mojo by using different shades of blue and celadon green. Nothing represents the surf like sea glass, white and sand. Choose whichever color scheme fits your vision.

The "common thread": There must be as many choices for beach images as there are grains of sand, so we believe it's important to select one or two that are meaningful to you to act as the "common thread" found in every key element of your wedding. And what better way to introduce this image than with your invitations – the first impression of your wedding and what the weekend promises. If your image, for example, is a palm tree, a custom logo can be designed that incorporates both your monogram and the palm tree. This logo can be duplicated on all the stationery items, the napkins (printed or embroidered), water bottle labels, wedding cake, and even the ice luge!

Atmosphere: Light and airy, soft and dreamy. Seaside touches that accent every detail of your celebration will augment and define your luxurious beach experience. Décor accented with beautiful shells, coral, tropical orchids and sea urchins will undoubtedly bring the ocean to every guest's seat.

Gifted memories: If you're providing your hotel guests with a gift, there is no better way to enhance their stay than with a beach bag filled with goodies and other items that will make their visit more enjoyable. The traditional tote is always a favorite, but why not be fantabulous and get one that is made from actual sailboat sails? Shell-shaped chocolates, key lime cookies, salsa and chips – the possibilities are endless. And don't forget a copy of "The Old Man and the Sea."

Entertainment & cuisine: Whether your wedding is framed by a beautiful home or hotel hideaway, nothing sets the mood like your entertainment and menu. Ask your caterer to include tropical drinks and a twist to the menu selection by including Caribbean side dishes, tropical fruit, salsa or seasonings. Of course, a party is not a party without the beat of music – and the beach provides you with the best of both worlds: A Tommy Bahama band or reggae steel drum trio is a must to get everyone out of their seats and feel the rhythm; the soft sounds of island easy listening will remind you of the gentle ocean breezes and why you always wanted the romance of the beach for your wedding.
Discover more on The Zanadu Group