V46: Expert Style Tips - Top 5 Registry Style Tips by NewlyWish by Amanda Allen of NewlyWish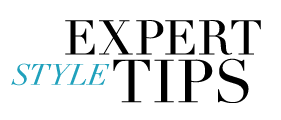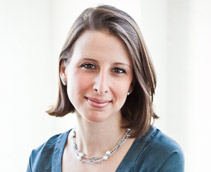 AMANDA ALLEN - NEWLYWISH Amanda Allen created NewlyWish after her own wedding registry experience, during which she found that her favorite local shops didn't offer gift registries. She then asked herself the question, "Since no bride is the same, why shouldn't her registry be as unique and special as every other part of her wedding?" And with that, NewlyWish was born, built with the goal of providing couples access to the city's finest shops and offering chic, stylish, and modern gift options for the kitchen, table, bed, bath and home, plus "experience gifts" such as cooking classes and dancing lessons, tickets to the theater, concerts, and sporting events, and even spa and fitness packages. Since launching, Amanda and her team have taken the gift giving beyond the registry to include a range of unique ideas for wedding party gifts, favors and welcome bags, stationery, and more…
"Amanda always inspires me with her drive for success. I love her business and her mind. She knows what it takes and will not stop until she gets there! I always admire that in people. But best of all, she is a wonderful, kind woman. Thanks to her, chic couples can now have unique registries that they actually love! Thank you Amanda!" - CECI JOHNSON
Top 5 Registry Style Tips by NewlyWish:
Let your style define where you register, not the other way around: Your registry is all about you as a couple, your style, and how you plan to live your life together. Not sure what your personal style is? Sit down and talk to your partner about what you want and need, then look through magazines and design websites to find the products, brands, and styles you like. If you start by going straight to your local department store, the scanner gun will lead you straight down the rabbit hole and next thing you know, you've got a registry full of things you never knew you wanted or needed.

Remember your guests: Make sure there's a good range of items and price points on your registry so that everyone can find a gift they can afford and feel good about giving. Further, perhaps the most important part of the registry (and much of the wedding) can be summed up in two little words: thank you. Make sure you let everyone know how much their love and support has meant to you and get those thank-you notes out as soon as possible.

A strong foundation + beautiful accents = endless possibilities: I'm a big fan of classic white dinnerware. Like your favorite little black dress, it can be dressed up or down depending on the occasion, and always looks great. Add pops of color and design with your linens, serveware and other accessories like candlesticks and vases to take your china from everyday to elegant. Plus, by mixing and matching accessories, your table will never look the same way twice.

Green your registry: A big part of the way that many people live today is to take into account the environmental impact of the products they use. Your registry provides the perfect opportunity to start – or add to – your eco-friendly lifestyle. So consider including a few items that feature recycled, repurposed, or sustainable materials – and with all of the great eco-friendly brands out there, there's no need to trade off earth-friendliness, quality, or price.

Go do something together: One of the most important things I can think of for after the wedding is making sure that you spend proper quality time together. So think about including one or more experiences on your registry. From a couple's spa day, to theater or concert tickets, to a cooking class or golf lessons, an "experience gift" is a great way to learn something new or just chill out together.
Discover more on NewlyWish