V44: Expert Style Tips - Wedding Photography Tips from Ira Lippke Studios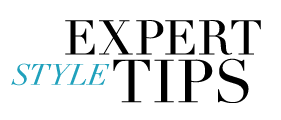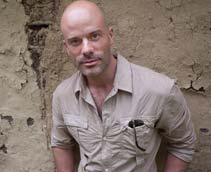 IRA LIPPKE STUDIOS With studios in both New York and Southern California, Ira Lippke shoots extraordinary events each year in international locations as diverse as a Tuscan castle, a Balinese beachfront, a Canadian mountain lodge, and many of the finest resorts around the world. He received the Photographer of the Year award from the Wedding Photojournalist Association and got first place in Brides Magazine's International Photo Competition. He was also named Peter Jennings' "Person of the Week," and is featured regularly in such prestigious publications as Elegant Bride, Inside Weddings, The Knot and Wedding Style.
"I love creative people who are not only great at what they do but are nice to work with. Ira is so down to earth and an all-around wonderful, professional person. Plus, his images are so strong you can't resist wanting him to take your picture! I love the range in his work. I think it's super important to work with photographers who really can capture anything you give them, beautifully!" - CECI JOHNSON
Wedding Photography Tips from Ira Lippke Studios:
Don't worry about how you look: You are beautiful. I know how to capture your best angles and to work with the light to bring out your beauty. Your only task is to be yourself and just experience what you are doing. I'll direct you to the most flattering light and compelling backgrounds.

Play around and have fun: It's not all drama or serious portraits. Expressions of joy, laughter and surprise are among the favorites in every client's album. The most natural and unexpected expressions are usually the most timeless and poignant.

Don't be anxious about attention from onlookers - embrace it: That people are looking at you both shows how interesting you are and how tickled they are to see you. It's a treat for them to watch you being photographed, and although you may be a bit timid out on the streets of New York City, trust that once the shoot is over and you see the images, you'll be glad you went for it.

Natural lighting: Although it's mainly my job to bring you to the best photographic settings, knowing a little bit about how light works will help me get even more stunning images.

When we're outside, look away from the light: Ironically, bright sunny days bring more challenging light for a photographer. Typically I'll want you to either be in the shade for softer light or to have the sun behind you so that you glow and have beautiful back lighting. The most unflattering light is patchy bright light directly on your face; it makes you squint and casts dark shadows around your eyes. This is why I'm actually quite pleased if the day turns out to be misty and overcast; it's very flattering light and the backgrounds are naturally soft. So even if you don't get clear blue skies on your wedding day, at least you know that you'll get gorgeous photos.

When we're inside, look toward the light: If you're by a window or door the best light on your face happens when you're facing toward the light. This gives me a dramatic but flattering light because I can work with the shadows and highlights while keeping your face the main subject. When we look at a work of art, typically we first look at what is bright, colorful and full of contrast; then we look at what is soft or in the shadows. When you look to the light it enables me to compose a compelling arrangement where you are dramatically and beautifully framed as the main subject of the image.
Joy, good lighting and the freedom of friendship will be what enables my creative vision to all come together and form those most treasured photographs.
Discover more on Ira Lippke Studios