V44: Expert Style Tips - The Five Key Elements to Looking Fabulous Everyday by Andy Paige of Cents of Style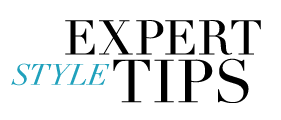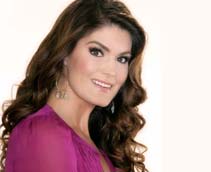 ANDY PAIGE, CENTS OF STYLE With more than 100 "frug-abulous" makeovers on over 200 episodes of television, Andy Paige earned the title "The Budget Bombshell" honestly. Andy's years of work on NBC's Starting Over, TLC's Ten Years Younger, STYLE Network's How Do I Look, countless radio shows and weekly column in Soap Opera Digest perfected her "thrifty chic" skills and inspired her bestselling book "Style on a Shoestring." The launch of her own accessory concept, line of cosmetic brushes and her invention of the GIRLIE GO GARTER – soon to hit stores – proves Andy's a prudent pioneer in making the frugal girl fabulous.
"Andy has a fabulous personality and great style. I always admire a strong woman who knows what she's doing – especially in business. Discover her "Style on a Shoestring" book to get firsthand tips on developing your own "cents of style" or fantastic tips on reinventing what you already own. I'm confident you will love Andy as much as I do." - CECI JOHNSON
FREE! FREE! FREE! With a wide-eyed understanding that comfort is the sun sign of most of our fashion zodiacs, I want to give you five simple, highly effective tools that will offer a style boost to any and every thing you wear. Five steps that if followed everyday will not in any way affect your budget but will visually elevate what you have on and send a modern message of fashion savvy.
The Five Key Elements to Looking Fabulous Everyday that Don't Cost You a Dime Extra by Andy Paige of Cents of Style
You have to wear lipstick everyday: Yep, that is step one. Lipstick! We all have it, but we forget how much impact it can have. It immediately brightens your face, whitens your teeth and makes you look younger. If all you have on is lipstick and no other cosmetics, you will easily pull off a more polished look.

As we age many of us tend to choose darker, muddy colors and I want you to avoid that. We lose the fullness of our lips over time and dark lipstick only highlights that. Choose your favorite color of lipstick and move up a shade or two in brightness. A brighter, lighter color will always look more youthful.

No matter what you have on, it must create shape through the waist: Studies in the laws of attraction and social power have clearly shown that women who have a greater ratio between their waist and hips naturally appear more attractive and powerful. This means that if you are hiding under shapeless sweats and boxy blouses you are giving all of your feminine power away.

Your tops and jackets must contain either shape-creating darts and seaming or a percentage of Lycra or Spandex that helps the fabric skim the body. This step means you need to make sure that your "girls" are sitting high and proud so that your tops and jackets have the chance to enhance your hourglass. (There is plenty of bra advice in Chapter 2 of my book.) This is a very dynamic fashion step that will modernize your look in an instant.

You must wear cute shoes: Clunky man shoes are a fashion albatross. With all of the adorable, comfy options stacked high on the sale racks, there is just no excuse for sporting clod-hoppers. A feminine, colorful, even playful shoe speaks volumes about your style and puts a spring in your step.

When choosing shoes look for a feminine heel and toe and opt for something that reveals as much of your foot as comfortably possible. This of course doesn't apply to boots, but a shoe that reveals more of your foot will make your legs look longer and your outfit more modern.

Your handbag is your social barometer - choose wisely: The days of matching shoes and handbags are over. Today, your handbag tells the world who you are, where you are going and what you need to have when you get there. This single accessory can change the entire mood of your outfit and offers a style boost like none other.

Go for a bold color and skip the black box with straps. A modern bag should celebrate what you like and not what you have on. Don't squander this ripe opportunity to make a big style statement. Push yourself to wear something bold and you are sure to seem more saucy.

Every day, you need to incorporate something unexpected into your outfit: This step means that you work the juxtaposition of textures, colors, patterns and the tones of your garments. Building a little intrigue into your outfit is how you start to build style muscles. Going against the grain of things and having the courage to do the opposite of what matches or is to be expected can be both youthful and sophisticated.

For example, sporting beautiful yellow accessories with a cobalt blue dress instead of trying to match the blue perfectly or just wearing silver; adding a few strands of pearls to your old worn graphic tee shirt to give it a sophisticated edge or choosing a great walking shoe in red and wearing it with everything. These are the creative expressions that add visual interest and spark conversation. Adding a little something unexpected will reflect an adventurous spirit that will immediately add youthful modern play to everything you wear.
Are you ready to find out more about how to become a full-fledged thrifty diva? Go here to read the first chapter of my book "Style on a Shoestring" for free, download the audiobook or link to your favorite bookseller. I want you to read "Style on a Shoestring" with an understanding that the pages and principles apply to you, whether you are a size 2 or 32, you make $25,000 or $250,000 a year, you have big boobies or a big bum. I am talking to you. Looking like a million without spending a fortune is just a click away.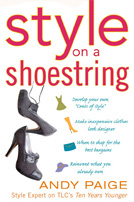 Discover more on Andy Paige and Cents of Style or purchase her book now