V43: Expert Style Tips - Five Wedding Planning Tips by David Tutera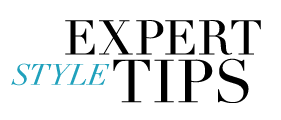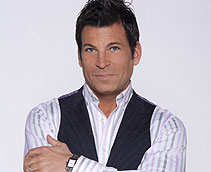 DAVID TUTERA David Tutera is a leading wedding and entertaining expert known for transforming the ordinary into the extraordinary. Tutera is the author of seven popular books on the topic and is the host of the hit primetime show "My Fair Wedding" on WEtv, which is currently in its fourth season. Named by Life & Style magazine as the "Best Celebrity Wedding Planner," Tutera's name has become synonymous with style, elegance, creativity and vision.
"David and I are longtime industry friends. It's been wonderful to see his career grow from florist extraordinaire to bona fide TV star! I've had the pleasure of working with him over the years on many special events as well as joining him on expert panels for WEtv. David is a genuine, talented man with the kindest heart. I always enjoy working with creative people like him who love to inspire others through their work." - CECI JOHNSON
Five Wedding Planning Tips by David Tutera:
Personality: Adding the personalities of the bride and groom into the wedding is the best way to ensure a memorable and unique event.

Inspiration: Inspiration can be drawn from anywhere and injected into every element – often without adding to the budget.

Music: Music is the heartbeat of your celebration and should be carefully selected to set the tone, or tones, for the entire event.

Ideas: It's easy to be overwhelmed with too many design ideas, so it's best to take a step back and look for elements that are consistently found in all the concepts you like. Remember, less is often more.

Color: Color is the easiest way to create a unified wedding design as it can be applied to every single element.
Discover more on David Tutera or purchase his book now