V42: Savvy Style Advice - Jessica Milstein Cohen, Real Client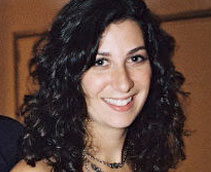 JESSICA MILSTEIN COHEN Co-owner of Wintour Watch Company
Be true to your brand. When we were creating all of the elements to be used with Wintour, Ceci kept reminding us that we could be original and creative with our marketing materials but still maintain the core brand image that we had worked hard to develop. We remember this on each subsequent design project and are always completely happy with the end product.
What It's Like to Be a Ceci Client:
I've been a Ceci client for six years and each project that we've worked on has been better than the last. The creative process is always a unique one, starting with a conversation or meeting with Ceci to talk about your inspiration, ideas and what you envision the end product to be. The magic really happens when you have the first chance to see your dreams on paper. Ceci always gives multiple options in various styles to help you decide in which direction you want your project to go. As a creative person, I love this stage. To see my thoughts and ideas combined with Ceci's is always a thrill. From here you can start narrowing the design concept and begin fine-tuning the work. Ceci always welcomes the client's input in the revision stage and will give any of your ideas a try. She and her team never force anything on you and it is truly a collaborative effort. The end result is a design that's one-of-a-kind and makes everyone who sees it take notice.
View the Wintour branding materials and launch party photos in Our Muse