V41: Expert Style Tips - Top 5 Tips for Spring Floral Decorating by Matthew Robbins Design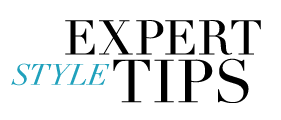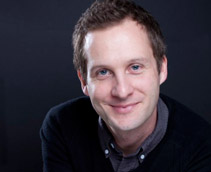 MATTHEW ROBBINS DESIGN Matthew Robbins is creative director and co-owner of Matthew Robbins Design in NYC. His firm designs and produces events in NYC and all over the world. In addition to the event design projects, Matthew also takes on a limited number of interior design and styling projects. He is a contributing editor for Martha Stewart Weddings, appears regularly on Martha Stewart Radio and TV and his first book is being published next year by Abrams: Stewart, Tabori & Chang. Matthew brings over 15 years of experience in art, design and event production to every project.
"If you're looking for the most beautiful creations made from nature, Mathew Robbins is your go-to guy. He has an incredible eye for color, style and design. I am continually impressed by his wonderful arrangements and his ability to work with Mother Nature by creating art out of flowers' natural beauty. It doesn't hurt that he's the choice of Martha Stewart, either. You will not be disappointed in what Matthew will create for you. I promise." - CECI JOHNSON
Top 5 Tips for Spring Floral Decorating by Matthew Robbins Design:
It's all in the color: Create a chic, fresh palette by pairing delicate spring tones with elegant neutrals, such as blush pink with gray or golden wheat. Another option: lilac with mocha or cream.

Branch out: Spring is a great time for blossoming branches. If you are considering tall branch arrangements for your venue or tables, display them on their own for a less fussy and sophisticated look.

Surprise elements: I always find so much inspiration in spring flowers. Fritillaria are one of my absolute favorites. The delicate stems and curls frame the flowers that hang like perfect little bells. Remember to bring a bit of this whimsy and surprise to your floral arrangements. A pop of sweet pea, a dramatic parrot tulip or a little snowdrop will add the perfect accent to any bouquet.

Light right: If you are planning a large wedding or event for spring, remember to keep the lighting soft and very clean in your venue. This will allow you to showcase your beautiful spring blooms and other decor elements properly. You don't want to ruin a delicate and unique color palette with heavy or overly dramatic lighting.

Perfect pairing: Consider pairing your spring flowers, tones and details with the perfect fabrics such as crisp hemstitched linen or luxurious silk shantung. A light, airy fabric such as linen on a dinner table filled with spring flowers is so inviting and perfect for the season.
Discover more on Matthew Robbins Design