V40: Expert Style Tips - Tips for Planning a Wedding in the Spirit of Cinco de Mayo by LUXE Destination Weddings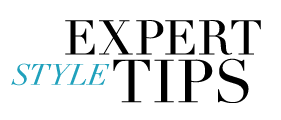 LUXE DESTINATION WEDDINGS Tara Soloway is the founder of LUXE Destination Weddings, a boutique consultancy specializing in luxury destination weddings at the world's most exclusive destinations. She is recognized as an authority on all things destination wedding, and her approach to planning is to ensure that the couple's wedding vision is seamlessly blended with the natural environment. Tara has been featured in USA Today, Destination Weddings & Honeymoons, Weddingbells, Modern Bride and Real Simple Weddings. Always a step ahead of the trends, LUXE offers complete destination wedding solutions to discriminating brides and grooms.
"There is so much stress and emotion in planning a wedding or honeymoon or even a big vacation. Especially for destination weddings, you're taking on a whole different level of responsibility and commitment as you enter into this unknown territory. To me, it's most important to work with a planner who understands your location and can expertly take over and guide you seamlessly through the entire process. Tara and her team at LUXE Destination Weddings combine highly professional service with exceeding-your-expectations courtesy. They are warm, friendly and extremely knowledgeable. Best of all, they always know how to plan a great trip no matter where you want to celebrate in the world!" - CECI JOHNSON
Find out how you can win $4500 in prizes, including $500 off travel services from LUXE Destination Weddings!
Tips for Planning a Wedding in the Spirit of Cinco de Mayo by LUXE Destination Weddings:
Have a Wedding Parade: Take the whole wedding with you! In between the ceremony and reception, have a festive parade from one venue to the next (perhaps from church to restaurant). Hire a few strolling musicians and get the party started right away by announcing your marriage to the community.

Create a crafty project that involves your guests: Have your guests contribute some artistry to a Mexican blanket or quilt that you take home as a memory. And set up a craft station for the children in attendance to keep them busy (like making chili pepper garlands or maraca painting). Make the experience more organic.

Find a venue that suits your style: Maybe a traditional hacienda is more "you" than the beach? Or a gathering next to a cenote for some interesting scenery? Knowing some locals will help you find a unique location.

Don't sweat the small stuff: Try to relax and enjoy. No matter what, a destination wedding requires the couple to give up a bit of control. So instead of losing sleep over it, try to just smile and have a great time.

Choose traditional music: We've all danced the night away to Top 40 hits and "best of wedding" songs many times over. Maybe a Mexican music fiesta is the way to go for your wedding.
Discover more on LUXE Destination Weddings