V39: Expert Style Tips - Top 5 Tips on Creating a Royal Wedding by Mark Niemierko of Niemierko Ltd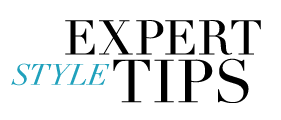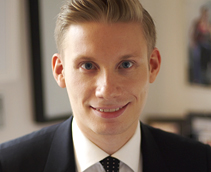 NIEMIERKO LTD Mark Niemierko is Britain's leading wedding planner. His namesake company, Niemierko Ltd, has previously arranged the weddings of Russian oligarchs, Premiership football players and high-society couples from London, New York and Paris. Niemierko specializes in weddings, civil partnerships and other social events such as baby showers, bar mitzvahs, birthdays and anniversary parties for a sophisticated, savvy and stylish clientele. Niemierko's offerings include a full range of wedding services tailored to each couple's requirements.
"When I met Mark I knew he and I were on the same page in terms of style, business ethics and standards. Plus, he isn't afraid to have fun and let his unique personality shine, which I always love. He is a man who knows what's right and what he wants. His taste is spot-on, which translates into work that's truly beautiful. I have always been an admirer of people with one-of-a-kind style and Mark embodies that every day. If you are lucky enough to work with him, your event will really shine with stand-out style!" - CECI JOHNSON
Top 5 Tips on Creating a Royal Wedding by Mark Niemierko:
Royal crest: Go a little further than having a personalized monogram. Perhaps create your own royal crest designed exclusively for you by Ceci New York. It's the ultimate treat.

Dressing like royalty: Think English Rose when choosing your wedding dress and other attire. Look for inspiration from Kate Winslet, Keira Knightley or Carey Mulligan. Boleros with lace beading are also very regal and in style. And of course a tiara is a must. Andrew Prince makes the best.

Location: If you can't book an abbey, book a church. But make it feel grander. Hire a professional choir, install a red carpet runner and arrange large urns of flowers.

Wedding Party: Two or four bridesmaids just aren't enough. You need at least twelve bridesmaids, flower girls and page boys.

Best of British: During your drinks reception have a best-of-British canapés theme: mini shepherd's pies, fish & chips, and Yorkshire puddings with roast beef and horseradish.
Discover more on Niemierko Ltd