V38: Expert Style Tips - Spring Into Style with Bespoke Hats by Melissa Bolin of Kitty Andrews Millinery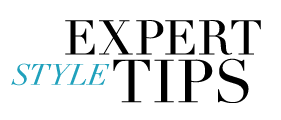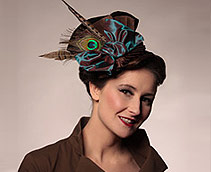 KITTY ANDREWS MILLINERY With a former life harbouring a keen interest in fashion, and with varied involvements in its industry, I decided to follow my heart, devote my life to my passion, and put my hands to work in an area with a rich history and a striking presence: the art of millinery. In my work, my inspiration comes from years spent abroad in Japan, travel and film, costuming and haute couture, pin-up and punk rock. At Kitty Andrews, we combine traditional knowledge, techniques, and design precedents with a fresh, youthful approach drawing on modern materials and tastes, resulting in unique pieces that elevate the wearer's character and style. We only use high-quality fabrics, felts, and trimmings, with every piece meticulously crafted by hand.
"When I first met Melissa Bolin of Kitty Andrews, I spotted her wearing this glamorous feather creation on top of her head. When I found out she made it herself, I felt instant respect for her artistic and creative capabilities. Then I saw the rest of her line and knew we were destined to be friends. Two creative souls who love to make an individual statement – a perfect match! I adore her custom hats and her sense of individuality. She is a girl with style, grace and character. Plus, she is one of the nicest people to work with! Don a Kitty Andrews piece for your next event and you will be the center of attention all evening!" - CECI JOHNSON
Spring Into Style with Bespoke Hats by Melissa Bolin of Kitty Andrews Millinery:
Not just for Grandma anymore: Hats and headpieces today aren't just for your Grandmother anymore, nor are they just for the races. There are so many amazing options out there that anyone can don a clever headpiece for a variety of events. Not a fan of large hats? Try a fascinator similar to the Nathalia, below. Like something in-between? Have something whimsical made for you, like the Callista. I've found that there is an option for everyone, and hats really get you noticed in a crowd.

Work with a milliner: Professional headwear designers have the expertise to help you choose and create a hat that flatters you the most. In addition, it will be a couture piece so the customizing options are endless! Anyone can wear a hat; it's about finding the right type of hat or headpiece for you. There are many options and styles of crowns and brims, so take the time to try a few to find out what suits your face and personal style.

Play on your best assets: As with other garments, choose colors that work well with your skin tone, eyes, and hair to get the most flattering look.

Your personality: Choose a hat or headpiece that complements and draws out your personality. Do you want a look that's more formal, feminine, edgy, or whimsical? Headwear choices can completely change a new outfit or jazz up an old one. When trying hats and headpieces, place them on your head in different ways. Sometimes just taking the hat and jauntily tipping it to the side can completely change the look and take it from being very formal to something quite edgy. One thing to consider: the back of the hat is where the label is placed. That said, there are no rules that say you have to wear a hat a certain way, so make it yours!

Play it up, hats are fun: Almost anything can be placed on top of a hat, from gorgeous feathers and flowers to birds and butterflies (and even crazier options like shoes and culinary instruments)! It all depends on what look you're hoping to achieve.
Discover more on Kitty Andrews Millinery