V36: Expert Style Tips - Hair Styling 101: Interview with DM Celebrity Hair Artist by Ceci Johnson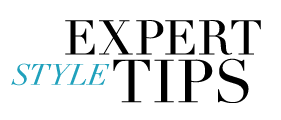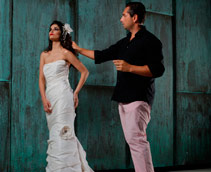 DM HAIR DM's extraordinary passion for his work and sensibility towards beauty has allowed him to share his love of hair in Palm Beach, Miami, New York and L.A. DM's creations have filled the pages of fashion and bridal magazines and he has coiffed celebrities for red carpet events and made every bride look like a movie star. DM is undeniably the leading hairstylist for luxurious hair. DM's amazing ability to create signature hair for his clients, brides and celebrities has secured his position as one of today's most sought-after stylists.
"Every girl knows it's the ultimate treat to get your hair done. A great stylist can make you feel like a million bucks in a matter of minutes. But when you're in the wrong hands, the opposite can also easily happen. That's why I always turn to hair genius DM. Over and over again he has proved that there is no 'do he cannot do. He always takes my straight, boring hair and turns it into a gorgeous creation. Plus, his precision and speed allow you to relax and even show off multiple styles in one evening! He has never let me down yet – and I'm quite picky. And have I mentioned his star-studded portfolio? It's such an honor to work with a true artist and professional." - CECI JOHNSON
Hair Styling 101: Interview with DM Celebrity Hair Artist by Ceci Johnson
Ceci: Tell us about timing. When do you need to book a hairstylist for your wedding or event? DM: Brides should book a hair artist right after they get their wedding dress. Remember, stylists are just one person, so we tend to book up quickly since we can only do one bride a day. If you want beautiful hair for your wedding day, make sure you pick the best person for you. After everything is said and done, what is left are your pictures with memories of what you looked like. You will be showing these forever and you want to be proud of how amazing you looked!
Ceci: How do you choose a hairstyle that's right for you? DM: It depends on your dress, venue and decor. The bride should be presented with lots of options from her hair artist so she can see as many ideas as possible. Most brides never get to see their hair in a range of styles so it is up to a great hair artist to show her as many as he can.
Ceci: Should you wear extensions? What's the real story? Will your hair look fake? DM: Extensions are great for brides with fine or short hair who want to wear their hair like the Kardashians, all up or half-up, half-down for their wedding. Your hair will look fake if the extensions are not made from the best hair. In other words, make sure your hair artist gets you the Gucci of hair. Otherwise it will look plastic.
Ceci: How do you determine the most flattering way to part hair? Does it depends on the shape of your face? Please advise us on what we should do. DM: Anyone with an oval shape without a big nose can basically part and wear their hair any way they like. Other people should consult a hair artist to figure out the best way to hide their flaws. It's no different if you are a heavy-set girl trying to pull off skinny jeans – it's all about balance.
Ceci: I always want to wear my hair down and wavy but I'm worried it won't last. How do I achieve long-lasting, all-night curls? DM: For long-lasting curls, add texture to your hair, then a medium curling iron with soft hair spray. That will do the trick.
Discover more on DM Hair