V36: Expert Style Tips - Wedding Day Tips for Brides and for Meeting with their Florist by Bardin Palomo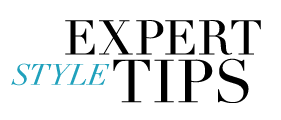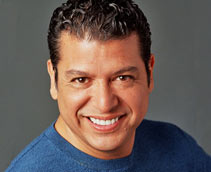 BARDIN PALOMO Robert Palomo, president of Bardin Palomo Ltd., began his event design business with his partner, Robert Bardin, in 1992. As a result of all the collecting they did during their extensive travels creating events for private and corporate clients, the business expanded in 2009 to include interior design, antiques and mid-century furniture. Prior to that, Robert worked in graphic design and at a luxury retail company in human resources, training and development, merchandising and operations. His resume includes beautiful surroundings and floral arrangements for such clients as Bergdorf Goodman, party planner and TV host Colin Cowie, the New York City Ballet, and Saks Fifth Avenue. Robert is originally from Dallas, Texas.
"Bardin Palomo and I have collaborated on some great projects. They always create the most magnificent floral displays. They are true artists and their medium is flowers. When you work with them, it's so much more than just flowers in a vase. I love how they're always experimenting with new elements, creating trends along the way." - CECI JOHNSON
Tips for Brides on their Wedding Day and for Meeting with their Florist by Bardin Palomo:
5 Tips for Brides on their Wedding Day:
Slow down: Take time to smell the roses. You've worked hard for this day, so enjoy it.

Reflect: Remember what is important: love and beauty.

Get help: If you don't have the services of a planner, hire a personal assistant for the day to manage all the details and your particular needs.

Be open to compromise: The best laid plans may change.

Find your "special place": Have a dedicated "special place" for yourself to freshen up and collect yourself as the need arises.
Before Meeting with your Florist:
Brainstorm: Try to think about what you like and don't like, i.e. scents, style, color, flowers, overall feel.

Know your budget: Come in with a budget, which will impact the design of the event.

Find inspiration: Collect magazine photos, samples, flowers, and anything else that speaks to you to help articulate your ideal vision of your wedding.

Research: Be realistic about your budget and expectations.
Discover more on Bardin Palomo