V36: Expert Style Tips - Wedding Catering Tips by Abigail Kirsch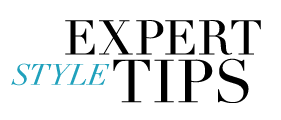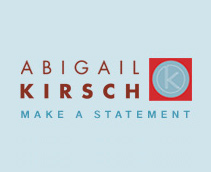 ABIGAIL KIRSCH Renowned for their excellent service, superior food, and beautiful presentation, Abigail Kirsch is a continual success story for New York and tri-state area brides. What started as a small business serving predominately Westchester and Fairfield Counties, Abigail Kirsch quickly expanded to include Manhattan and the entire tri-state area. In 1990 the Kirschs opened Tappan Hill Mansion and began operating their first exclusive venue. Since Tappan Hill, the family has added The New York Botanical Garden, Pier Sixty and The Lighthouse, and Stage 6 at Steiner Studios to their exclusive venue portfolio. Abigail Kirsch is the largest operator of exclusive event venues in the greater New York City area. Each location offers defining architectural features – from the quintessential country mansion, Tappan Hill, to The Lighthouse, a city loft on the Hudson. No matter which location you choose, all Abigail Kirsch Exclusive Venues feature comprehensive turn-key event planning. Sales and event managers guide clients through selecting from our seasoned team of professionals for entertainment, photography, floral design, technology support or anything else that may be needed.
"When you strive for excellence with food – and create unforgettable presentations – I'm in love. Abigail Kirsch Catering does just that. If you're lucky enough to have one of your events at any of their fine venues, your guests will be loving their food experience the entire evening." - CECI JOHNSON
Wedding Catering Tips by Abigail Kirsch:
Let the venue do the work: The great benefit of working with established venues and caterers is that they have years and years of experience to bring to the table. When you choose to hire a venue that has all the items you need - tables, chairs, glassware, a kitchen, and all the facilities to accommodate you and your guests - you are already taking a lot of stress and management off your shoulders. Aside from rentals, when you get married at a venue that has a proven track record with their catering and events, you are guaranteeing that you and your guests are going to be taken care of. While getting married in an open field is beautiful, an established venue will ensure no last-minute mistakes, power outages, damaged rentals, cold food, etc. Really think about the experience you want your guests to have when selecting your venue.

Send your guests off with a smile: For Candace's wedding, the Abigail Kirsch team suggested steaming cups of hot apple cider to be passed out at the door as guests were leaving. A warm beverage is a surefire way to have your guests leave on a high note.

Service, service, service: As important as great food and ambiance is to an event, the professionalism and experience of the staff hired to serve and tend to you and your guests is even more important! Ask your caterer/venue how many servers there will be that day. How many tending the bar? How many servers per table? Bathroom attendant? Servers during cocktail hour, etc? Nothing is more frustrating than attending a wedding where you can't find someone with food during cocktails (leading all your guests to huddle by the kitchen!), or looking for more wine/water during dinner and having to wait for a server to finally notice you. Service is the difference between a good and great wedding.

Remember your guests: When choosing a menu, it is important not to focus on your personal food likes and dislikes, but to choose items that will appeal to a wide variety of guests.

Have a balanced menu: The balance of the menu items is very important. Make sure you are not duplicating certain food items and ingredients throughout the entire meal. Break each course down to its separate components and compare it to the others, beginning with the entree, salad, appetizer, and also the stations and hors d'oeuvres. This will help to ensure that there is something for everyone.
Discover more on Abigail Kirsch