V35: Expert Style Tips - Tips for Planning A Destination Event by The Wedding Library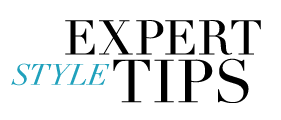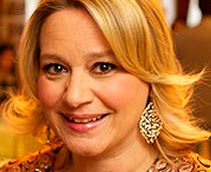 THE WEDDING LIBRARY Over a decade ago, Claudia Hanlin came up with the idea of putting all the best vendors in New York under one roof. Today, Wedding Library event planning and styling has garnered the attention of celebrities and industry insiders. The Wedding Library boutique carries over a dozen bridesmaid dress lines, houses a luxury stationery retail shop, and represents top vendors nationwide. Claudia is a Contributing Editor for Martha Stewart Weddings, and a Modern Bride Trendsetter; the company has been named a top shopping service nationwide by Juli B, the Knot's Best of Weddings vendor, and was recently a three-time Big Apple Award Winner for Event Design.
"Claudia Hanlin is a longtime industry friend who has always strived to offer something different to all the wonderful brides out there. The Wedding Library is your one-stop-shop for everything weddings and they pride themselves on providing the most treasured brands in NYC and beyond. If you're a bride looking for convenience, the Wedding Library is your go-to." - CECI JOHNSON
Tips for Planning A Destination Event by The Wedding Library:
Blend local resources with cosmopolitan snap: We love scouring local markets and finding regional vendors who will give your wedding a sense of place. We always try to enhance a destination's natural beauty to make it "wedding special." After all, the venue's intrinsic charm is a main reason why our clients choose a tropical or destination wedding.

Use a planner you trust: Consider enhancing the services of a local planner with someone based stateside whose aesthetic and follow-through you trust. Often venues offer an on-site planner who can help with logistics – planning a menu, storing shipped items, finding a baker, etc. What we offer complements but usually goes far beyond the local services. We work to incorporate local products and vendors with imported ones; we create complete design solutions married with products, paperie, and staff that we bring to a venue; and we offer a uniquely cosmopolitan perspective with all the resources that an island or destination may not have access to.

Use local flowers: Consider incorporating "hard goods" into your design. Tropical or island weddings are usually hot. And flowers, especially imported ones, don't like that. So we often mix in sea shells, sea glass, props, driftwood, linens, candles, lanterns, and backdrops to enhance and complete the look of our destination weddings. They will look good from beginning to end, which means planners have the advantage of being able to set them up well before the wedding begins. And no chocolate – it melts!

Do your legwork ahead of time: Don't assume you'll find the necessary votives or charming local favors during the week of your wedding. If you visit your destination beforehand, do lots of research and set up all your vendor meetings ahead of time. Scour the internet for crafts and vendors and get recommendations before you meet them on site. The more you do ahead of time, the fewer chances there are for things to fall through the cracks. If you plan to use items from the venue, ask the banquet sales manager to take photos of available tabletop items and even rentals she recommends and email them to you so there are no surprises.

Have a Plan B: Many islands experience mini rain showers on even the sunniest days. So plan a contingency just in case that rain shower happens during your ceremony! A back-up plan is a surefire way to keep away the monsoons.

Prep your candles: Use hurricane glass, battery-operated pillar candles, or cafe lights for outdoor weddings! Exposed candles will always blow out – trust me.
Discover more on The Wedding Library