V35: Expert Style Tips - Strike A Pose – Getting Featured in Your Favorite Publication by Mel Barlow Photography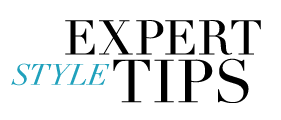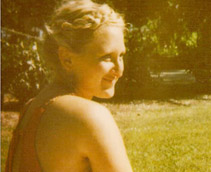 MEL BARLOW PHOTOGRAPHY Mel is known for her fresh, stunning style and ability to document the beauty of your day in its purest form – without the distraction of contrived poses. Her eye for fashion lends an attention to beauty and design, while her easygoing manner brings a relaxed atmosphere. Her vibrant images capture spontaneous moments that convey an introspective narrative to your experience. Couples and industry professionals worldwide find in Mel's work a timeless sensibility; a genuine lifestyle documentation of life and emotion.
"I love the way Mel makes you feel like a real model – beautiful, comfortable, and confident. Her images are just pure beauty. Plus, her personality wipes away any nerves you might have so you truly enjoy the experience." - CECI JOHNSON
Strike A Pose - Tips to Getting Featured in Your Favorite Publication by Mel Barlow Photography:
Cover girl: Let your photographer and planner know about your interest in getting published. Getting featured in a magazine requires more photos of your decor, which may also require an adjusted timeline and sometimes an additional photographer to make sure the full story is covered from start to finish.

Be different: Personalize your wedding and be creative! Although publications are out there to share ideas, try to avoid copying what others have done and create your own spin on the inspirations around you. You can be sure that if you replicate an idea you saw on a blog, it will be a bit tougher to get published. Editors want something different and fresh!

Bells and whistles: Most magazines require photographs of certain details before they will even consider featuring your wedding. One of these is the "cake shot," which in most cases must be included in the submission or it will be tossed to the wind. Other key elements that make for a strong submission are: bouquets, boutineers, empty ceremony and reception decor, moody overall reception, candid bridal party, invitations, etc.

After the big day: You have about one year before your wedding "expires" in the editorial world. Once you receive your final photos, chat with your photographer about which publications or blogs would best suit the style of your wedding. Most editors only want to see a selection of the top 50 to 100 images, so don't overdo it with the photos of you and your fiance as they will only need one or two. You wouldn't want them to boot your submission because it takes too long to get to the stuff that really creates the story around you. Be sure to include all the details and decor that you worked so hard creating.

Patience my dear: All publications have different submission guidelines and deadlines, which most photographers know. Once you have submitted, try to be patient. If you don't hear back within 3 to 4 weeks of submitting, the photographer can send a quick email asking if they are still interested in the story. If not, don't fret – sometimes they have very specific stories they are looking for. Your Mexico beach wedding may not fit because they just ran a similar story in the previous issue. Send the same image selection to your second choice and see what happens! If your wedding gets picked up, sometimes it won't be on the stands for another 3 to 6 months. Good luck!
Discover more on Mel Barlow Photography