V34: Expert Style Tips - Wedding Photography Tips by Briana Marie Photography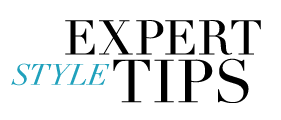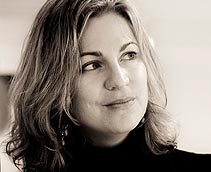 BRIANA MARIE PHOTOGRAPHY Briana's work reflects the sensitive manner in which she approaches life, her subjects, and the joy she finds in photography. She aims to capture the spontaneous, fleeting images that give life to our days. She revels in the compliments she hears from clients: that she was relatively unseen yet somehow artfully captured intimate details and illuminated the essence of an extraordinary day. Whether she is chronicling a joyous wedding day or the tribulations of human struggle, she is both tender and authentic. Her uncompromising search for amazing light and beauty has led her to exquisite locations around the world. Briana's studio is nestled below the hills in Napa Valley, California, and she relishes the opportunity to travel across the globe.
"Briana and I go all the way back to college days. Ever since we were roommates, I have admired her sense of compassion towards people and the arts. She was always photographing whatever beauty caught her eye – be it landscapes, still lifes, or people – and had a fine appreciation for unique detail. To now see her channeling that love towards the world of weddings is fantastic! Lucky for us, she is available to document life's special moments anywhere in the world." - CECI JOHNSON
Wedding Photography Tips by Briana Marie Photography:
Light, light, light: You often hear that location is everything but when it comes to photography, lighting is everything. Amazing light can transform an image from mediocre to magical. Empower your photographer to work with your wedding planner to find that light and schedule your day accordingly.

Trust your choice: Undoubtedly you looked at many photographers and something about your choice spoke to you, whether it was her approach, style or presence. Once you've made that choice, trust her guidance and enjoy the experience. I like to plan extensively before the wedding day so that we can simply flow and follow the action on the day of…because we've already planned for plenty of time, great light and a reduced number of formal images. With a narrow list of staged shots, I can move freely to capture real moments throughout the day.

Be authentic: Let your photographer guide you to a beautiful location with dynamic lighting and the rest will follow. One of my favorite portraits is of a couple in a sweet embrace in a vineyard row with rich backlit colors sweeping around them; in that one image their love is so apparent and it was a fleeting, tender moment. The best part is that if you look closely, there is a tangled piece of the vine tugging on her dress. If I had taken the time to fix her dress, the authenticity of the moment would have been lost and the image would be nothing like the one created.

Focus on your love: Spend less time fretting about your pose and more time focused on the person you just married – your joy will show. I always tell my couples that I've done my job well when they look back at the images and remember every emotion of their wedding day. Kiss, embrace, laugh and enjoy each other and listen for the occasional guidance from your photographer.

Details, details, details: You've spent months choosing textures, colors, and designs that represent you as a couple. Make sure to let your photographer know that the details are a priority to photograph. Bring your invitations, programs, rings, and any other sentimental items so the photographer can shoot them in the wedding environment. You will be so pleased you have these images that tell the rest of your wedding day story.
Discover more on Briana Marie Photography