V34: Expert Style Tips - Five Tips to Creating an Avant-Garde Fete by Sarah Ghazzagh of A Dream Wedding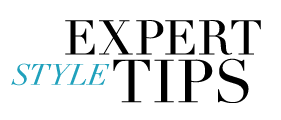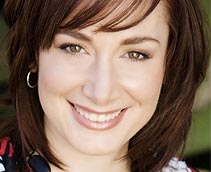 A DREAM WEDDING Sarah Ghazzagh of A Dream Wedding has been working in Northern California's wine country for over thirteen years on all types of social events. Sarah's commitment to her clients' visions, coupled with her close relationships with the wine country's premiere wedding vendors, allows her to assemble the ideal team of professionals. Sarah's intense focus on detail, her resourcefulness, and her ability to bring a sense of calm and order to every project are the reasons for her professional success. It is clear Sarah truly loves what she does and it shows!
"One of the greatest pleasures of working in this industry is being able to collaborate with talented, creative and smart people who always strive for perfection. Sarah is one of those wonderful people who really gets it. She is lovely, full of energy, and always professional. I love her positive energy and passion for creating the best possible events for her clients!" - CECI JOHNSON
Five Tips to Creating an Avant-Garde Fete by A Dream Wedding:
Appeal to the senses: Yes, weddings are wonderfully emotive. But they also can be tactile, aromatic, delicious, melodic, and striking. Appealing to the senses is a perfect way to allow you and your guests to be swept up in the experience of your day. Live music is a moving entity that can transform any space in the first three notes. Coupled with décor that boasts layers of texture and flowers like magnolias and peonies offering up subtle fragrances, guests will be awestruck. Pay special attention to those details and you will have a fete that everyone will rave about!

Time is on your side: In order to be able to savor the moments leading up to the walk down the aisle and beyond, try to eliminate superfluous things to do. Feeling radiant does not just happen; it is a conscious effort to luxuriate in the "getting ready" process all the way through to the last dance. Being mindful of what you think you should be doing and scheduling too many pre-wedding activities is a recipe for stress. Nothing should be left to the last minute. Plan to pad the wedding day schedule with lots of time, particularly in the getting ready stage, which will allow for that special talk with Mom, Grandmother and members of your bridal party; or the words of wisdom from Dad just before your walk down the aisle. You will be thankful for all of the time and memories that resulted from your thoughtful planning!

Add your signature: There are so many ways to personalize a wedding: incorporating cultural elements, love of travel, foods and things that inspire you. Some of the best ways to communicate this important and personal rite of passage is by creating a family crest, which is more than just a monogram. The family crest is a blend of elements that speaks to the uniqueness of you as a couple and is something that can be passed down through the generations. For Casey and Anthony's wedding, the Ceci New York design team worked in collaboration with the bride to create the intricately-detailed crest that was used in the entire wedding stationery suite and beyond (e.g. save-the-dates, invitations, welcome bags and greeting letters, programs, menus, escort cards, custom cigar wrappers, and even the vodka luge).

Palette and illumination: Gradually increasing intensity of color and texture aids in the unfolding drama of the day and allows a story to be told. Our client wanted to use a primary color base of blacks and layers of white for a formal, avant-garde feel. Playing up the ethereal, soft whites from the ceremony, we gradually introduced onyx into the cocktail hour held in the wine cave. For dinner near the covered pool, we used a very sleek black with the smallest punctuations of red to create points of interest. Uplighting also plays a crucial part in delivering the perfect finishing touches – uplit dance floors, large profile vases as well as architectural and natural elements provided structure and polish.

Social vignettes: Our clients wanted to express their whimsical sides by featuring several social vignettes. From the all-white dessert and candy bar, the hand-rolled cigar lounge (from Cuban-born Nestor Castillo), the backlit vodka crested ice luge to the ultra-club in the wine cave (that is reminiscent of their home-city ultra-lounge), vignettes offer guests a sampling of your interests and perfect transition points to your unfolding evening. They also keep the excitement fresh with each new vignette.
Discover more on A Dream Wedding