V33: Expert Style Tips - Wedding Planning Tips by Marcy Blum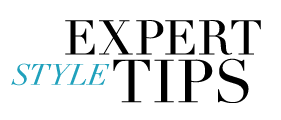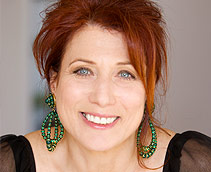 MARCY BLUM A conceptualist, event planner, entertaining expert and author, Marcy Blum crafts every event with her own distinctive brand of unpretentious elegance and an almost preternatural ability to visualize space. As a graduate of both New York's famed High School of the Performing Arts and the Culinary Institute of America, Marcy merges the tenets of theater, cuisine, and décor in every event she creates. She has branded herself an "eventiste," coining the term because none of the traditional event planning job descriptions seemed to fit her combination of expertise and her unconventional approach to the business. Marcy co-authored both "Wedding Planning for Dummies" and "Wedding Kit for Dummies," and has written about food and entertaining for "InStyle Weddings," "Town & Country," "Modern Bride," and the "Huffington Post." Marcy has appeared as an expert guest on many programs including "Oprah," "Live with Regis and Kelly," "CNBC Reports," "The Today Show," and "Good Morning America."
"Marcy is known as an "eventiste" and has blazed a trail in the world of wedding planning. Having been in this business for more than 25 years, she is the planner of choice for fabulous events in New York and beyond. Her sense of humor is a quality that makes her a pleasure to work with. As an added plus, she has a tremendous passion for food and truly loves parties. In her hands, you know your event will be nothing short of outstanding!" - CECI JOHNSON
Tips on wedding planning by Marcy Blum:
Design: Great design is not enough; it has to be great design that specifically resonates with you, so don't be intimidated. In Erin and Peter's case, we used the ornate ceiling of the Plaza Ballroom as an anchor for many of the design pieces and we went for a look that was lush but not ostentatious.

Balance: Try for a mix of elegance and playfulness. Otherwise, it's just stuffy. Here, the bride's father had us place an Eloise doll, one of the bride's favorite characters, in her seat when she was having her makeup retouched.

Your Groom: Involve the groom in the planning process but don't force him to make decisions on things that he really couldn't care less about – it's simply not worth it.

Downtime: Even if you decide to take your photos before your ceremony, schedule some downtime (maybe even get out of your dress for a half hour) if possible, so that you are refreshed and ready to be in the moment when you walk down the aisle.

Giving Thanks: Remember that people love to be acknowledged and it really makes all the difference in the aura of the party. If you don't want to make a toast, then make sure you individually thank both sets of parents as well as anyone who came a long distance to celebrate with you.
Discover more on Marcy Blum