V31: Expert Style Tips - Five Tips on Choosing a Wedding Photographer by Jose Villa Wedding Photography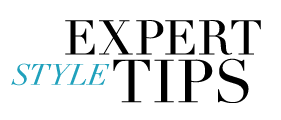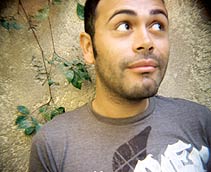 JOSE VILLA WEDDING PHOTOGRAPHY People often ask me how I developed my style and how I create images that stand out in today's highly competitive wedding market. Well, I consider myself a fine art wedding photographer. My approach applies fine art photography to the living, breathing, fast-moving phenomenon that is a wedding. For me, it is all about making something beautiful. Ultimately, my goal is to craft vibrant, energetic images that are as unique as the people in the photographs. I'm humbled to say that I have been published in many magazines around the world, including Grace Ormonde Wedding Style, Elegant Bride, and InStyle Weddings.
"Jose is a true artist. He has set new trends with his unique style, which is emulated across the globe. Every event he photographs has a beautiful balance between light and composition, character and grace—it makes for some of the most beautiful images around. Plus, his down-to-earth personality makes him an absolute pleasure to work with. Not many photographers know how to style and shoot stationery, so to me that's an added perk since Jose always captures the details perfectly!" - CECI JOHNSON
Five Tips on Choosing a Wedding Photographer by Jose Villa Wedding Photography:
Ask questions at the meeting: When meeting with a photographer, request to see a complete wedding - you want to make sure the photographer has consistent work. Then ask to see a few albums. This will give you an idea of their sense of design and photo selections; after all, they're showing you their best work, right? Also check to see the photographer's night and low-light photos to make sure they can control lighting in those kinds of situations.

Click: Personality is a big one in my book. Yes, the photographer has to be a master at what they do, but personality is a big part of the day. Make sure you "click" with him or her. Spending 8 to 10 hours on your wedding day with someone who is pushy and has a bad attitude is no good!

Start with an engagement session: An engagement session is a great way to get to see how the photographer works behind the camera. Plus, he or she will get a chance to see how you are in front of the camera. Maybe try a certain hairstyle or makeup that you like, but aren't 100% sure will look good in photos. This is a trial run for all of those things. Plus, how fun is it to have some great photos of the two of you not in your wedding attire?

Hire a wedding planner: Paying to have a professional wedding planner is essential for the wedding day and affects how the images will turn out. I can't tell you how many times I've had to be the wedding planner and the photographer at the same time because the bride and groom opted to save money and not hire one. Not only does that take away from me as a photographer, but it also shows in the photos when the bride is frantic because the flowers were late or the band is not playing the right song for your first dance. A wedding planner helps make the total package.

Final product: Make sure you ask when you'll be getting the final product. I hear too many stories of brides saying they got their photos six months after their wedding. In my opinion, a bride and groom should receive their photos at the latest four weeks after the wedding. More than that means the photographer is taking on too many clients and focusing on other projects. Get in writing what you'll be getting and when.
Discover more on Jose Villa Wedding Photography