V29: Expert Style Tips - Five Event Planning Tips by Sofia Crokos Events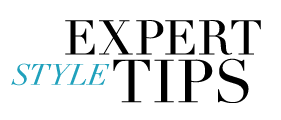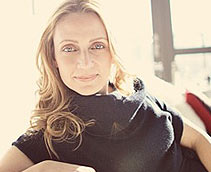 SOFIA CROKOS EVENTS One of the most sought-after event planners in the industry, Sofia Crokos embraces both large and small events with equal amounts of inspiration, creativity, precision and passion. Her firm, Sofia Crokos Events (SCE), has become a go-to resource for all aspects of event planning, styling and management. SCE is based out of New York and Athens, Greece and can do destination events around the globe.
"When selecting your planner, it's important to find someone who not only helps you plan your event but has great style and taste. It's also a nice perk when they happen to be a big foodie with an incredible background in dining and entertaining. To me, Sofia is one of those unique individuals who is more than just an event planner - she's an event stylist, orchestrating some of the most fantastic parties in town." - CECI JOHNSON
Five event planning tips by Sofia Crokos Events:
Don't be afraid to show your style: I love when a bride dares to bring in color, patterns/textures, or interesting objects to her wedding vision. For so long there was such a stigma if you had anything but a white- or cream-toned wedding, but today it's just the opposite. That's why, for Dina and Alexandros' wedding, we brought in a peacock that we set up on the bride's table as part of the decor. We also kept the yellow and fuchsia tones from Ceci's amazing plexi invitation and added black and gold tones a la Tom Ford. I loved seeing people's reactions as they entered the room. So unexpected! Allow yourself to explore and create a day that is going to be simply you!

Think outside of the box: We totally did just that for the cake. Who says it has to be a round or square four-tier cake? Dina loves flowers and has a personal collection of vases, so we brought some of those patterns to the cake designer. The cake ended up reflecting the uniqueness of the couple, bringing something completely different and non-traditional. I really love this part of the detailing because you can bring a lot of images to your cake designer. Why not have fun and pull elements from your event design or perhaps from a personal collection?

Lights, camera, action: Lighting...one of THE most important elements in designing any event. Be it an intimate dinner at home, a wedding, or any other special event, lighting is a key element in putting the final pieces together. It sets a mood for the space when the guests arrive. So for Dina and Alexandros, we wanted this inviting-yet-sexy tone of gold/amber to bring out the venue's gorgeous ceiling as well as the elements on the tables. Everyone looks amazing in this type of lighting, making the evening even more spectacular. Spend a little less in other areas of your event and put some of those dollars into your lighting company. Trust me, it will make a huge impact.

Interview more than one vendor: I really like bringing choices to my clients, even though after meeting the first vendor they might feel like they're done and don't want to search any further. But then they have nothing to use as a comparison. I want to make sure my clients get the best of everything so I always encourage them to keep looking. This way they can feel they're going with the best person for them; someone who will suit their personality, their style, and their budget. So explore your options and if you can go with a referral, all the better!

Free your mind and the rest will follow: I always encourage my clients to say what's on their mind. I want to hear what they're thinking so it can guide me in finding the right location and vendor, and I can get an overall sense of how to work within their budget. I prefer it when a client tells me that they didn't love what the caterer offered at the tasting instead of telling me that they did—only to find out later they didn't want to hurt the caterer's feeling. I say NO to this! The more you are able to express yourself, the easier it will be to have everything else fall into place—and the more fun you will have in enjoying the process and seeing the end result!
Discover more on Sofia Crokos Events