V28: Expert Style Tips – How to Spend Your Valentine's Day by Peter Callahan of Callahan Catering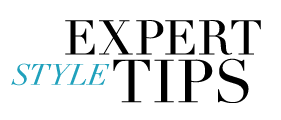 CALLAHAN CATERING Callahan Catering's niche is made up of people who are passionate about their parties, particularly the food and design; its clients are well-traveled and dine in the best restaurants. The company creates timeless looks, food at the caliber of a five-star restaurant, and beautiful design—all coupled with the best service and flawless execution. With the belief that food should be a form of entertainment, it caters events from Maine to Los Angeles, as well as internationally. Based in New York, Callahan Catering also maintains an office and kitchen in its original home city of Philadelphia.
"I love people who aren't afraid to try something new and Peter Callahan has always been a trend-setter. He consistently creates fascinating things with gourmet food and continues to impress me with his creations. Not only will your guests love his food, but they, too, will be amazed with its unique presentation and playful creativity. Like me and many of my esteemed colleagues, Peter has received the prestigious Modern Bride Top 25 Trendsetter Award, regarded as the Oscar of the wedding industry." - CECI JOHNSON
How to spend your Valentine's Day by Peter Callahan of Callahan Catering:
Hors d'oeuvers: For hors d'oeuvres, I like sake and freshly shucked oysters (which supposedly include aphrodisiac properties).

Starters: Seared foie gras on buttered toast - this is what I used to woo my now-wife with. Start dinner with gnocchi and shaved white truffles.

Main course: I'd suggest pheasant confit for the main course.

Dessert: Chocolate shavings and pink champagne.
Stay away from food cut into valentine-like shapes—everyone knows what day it is.
Discover more on Callahan Catering