V28: Expert Style Tips - Valentine's Day Tips by Meredith Waga-Perez of Belle Fleur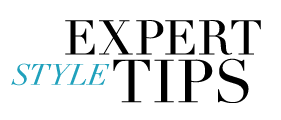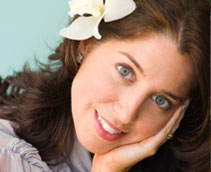 BELLE FLEUR Founder Meredith Waga-Perez's love of texture, color, and composition reflects the romantic, classically modern aesthetic upon which the Belle Fleur brand was built. The acclaimed floral studio is noted for meticulous attention to detail, unyielding commitment to quality and an incomparable sense of beauty. Her passion for all things floral has been validated by an impressive following of celebrities and fashion designers. Over the past 15 years, Belle Fleur has blossomed into one of Manhattan's most influential and sought after floral and event design firms. Meredith has been expanding her horizons into the world of fragrance, launching 10 sumptuous and distinctive scented candles.
"Meredith is one of those smart businesswomen that has it all - style, grace, and a true passion for what she does. Always trying to outdo herself, she continually creates trendsetting work. And her candle collection is to die for. The fragrances add the perfect touch to any home or office. A must-try!" - CECI JOHNSON
I'm a true romantic. Fortunately, I am inundated with constant reminders that love is in the air. Each day, dozens of floral orders come in with people expressing their love through flowers and scent. Valentine's Day, however, is incredibly special. It's the one day of the year when men and women proclaim their love for one another with passion and heart.
My five tips for this ever-so-endearing holiday:
The dinner: Making a reservation is taking the easy way out. Instead, create an intimate dinner for two with a table setting that is sure to evoke the most romantic mood. Take it up a notch and show your special someone that you went the extra mile with impeccable details. Work with a caterer on a special menu of his or her favorites, have a perfume-scented invitation written in calligraphy, light the candles, polish the silver, download Barry White on your iPod, and order a stunning floral centerpiece that will truly take his or her breath away. It does require a little help from some experts in the business - although you can also opt for a picnic-style dinner in the middle of the living room floor. That, too, will work out brilliantly.

The present with presence: It's not necessarily what's in a package that makes the heart beat faster but the sincerity and creativity that went into decorating a gift box. As much as I love shopping for gifts, I adore the art of wrapping them up into the most charming and inspiring packages. There's this wonderful trim shop in Nyack, NY, called Hyman Hendler. One trip there and your presents will look chic and picture-perfect. It takes less then 15 minutes to wrap a box in fabric, hot-glue a little vintage ribbon along the edges, and create a petite nosegay of flowers at the top of the gift. I call this a "present with presence." It has lasting appeal—just like your relationship.

Scentsational: Scenting an environment with seductive notes and accords creates a sensual ambiance. There are certain fragrances that have proven to seduce the most prudish, so spark up the evening by lighting a beautiful candle. Mayan Tuberose is our signature scent and it's considered the most decadent and heady. I suggest lighting a candle a few hours before a guest comes over to fill the air with an inviting and alluring scent. The flickering flame and the aromatic scent will warm the room with romance.

For your blushing bride: If you're confused and a little nervous on what to send your wife, the best piece of advice I can give is to pull out your wedding album. Scan and send a photo of your blushing bride to your favorite floral designer and have them recreate her bridal bouquet. This is a winning idea that I promise will score the finest of points - your wife spent months planning your wedding; she analyzed every last petal in her bridal bouquet. Tie a love note to the bouquet with an excerpt from your vows and she'll definitely be saying "I do" all over again.

Keeping it simple: Instead of sending traditional flowers, take a simple photo of her most cherished bloom, frame it beautifully, and ask a handyman to messenger it to the office. (P.S. Make sure the handyman isn't a stud—wouldn't want this idea to backfire on you). My husband actually did this sweet gesture for me a few years back and there isn't a day that I don't admire him for remembering my favorite flower, white peonies.
Discover more on Belle Fleur