V28: Expert Style Tips - Tips on Planning a Valentine's Day Event by Amy Atlas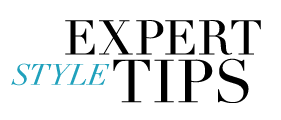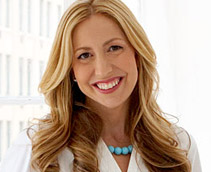 AMY ATLAS Amy Atlas, also known as the "sweets stylist," is a coveted entertaining expert, baking and crafting stylist, and is internationally recognized for creating the stylized dessert bar trend. Amy's work has appeared in O Magazine, InStyle Magazine, Better Homes & Gardens, Parents Magazine, The New York Times, Every Day with Rachael Ray, The Los Angeles Times, Real Simple, Food and Wine Magazine, Life & Style, Gotham, New York Magazine, Martha Stewart Weddings, Brides, and many more. She has appeared on a variety of shows, including The Today Show, Martha Stewart Special on Cakes, WPIX, Better TV, and The Knot. Her work has appeared on thousands of top U.S. and international entertaining and lifestyle blogs. Amy writes her own daily blog, Sweet Designs, where she shares styling tips, recipes, do-it-yourself crafting tricks, and behind-the-scenes of her work. She is also a contributing editor for NBC's iVillage as well as Stroller Traffic. Amy is publishing her first book with Hyperion in 2012.
"Amy has created a true niche for herself as the "sweets stylist." I love how creative she gets with her presentations. I'm always a big supporter of anyone who breaks the mold and blazes their own trail. Not only is Amy incredible at what she does, she's also amazingly grounded. A lovely person inside and out!" - CECI JOHNSON
Tips on planning a Valentine's Day event by Amy Atlas:
Pick a theme and stick with it: Once, when we chose a "key to my heart" theme, we added keys to the tops of cupcakes, made key cookies, and incorporated keys on all of the signage.

Use unexpected colors: Swap the expected red-and-pink color palette with a chic one like the pink and gray tones we chose for Valentine's Day 2010. Your guests will be surprised by something unexpected.

Bring your color palette to the bar: Serve strawberry smoothies or strawberry milk for the kids on Valentine's Day. For the adults, make raspberry Bellinis or Cosmos.

Create sweet treats: Make heart-shaped cookies that resemble candy hearts with sayings like "Be Mine" and "Hug Me."

Prepare goodie bags: Provide your guests with sweet and lovely goodie bags so they can take treats home for their loved ones!
Discover more on Amy Atlas