V27: Expert Style Tips – Event Design Tips for a Thai-Inspired Party by Shiraz Events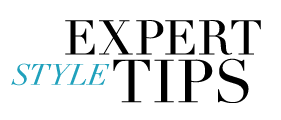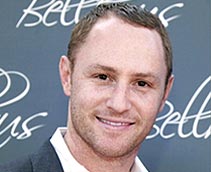 SHIRAZ EVENTS Shai Tertner is an event designer and the owner of Shiraz Events, a catering and special events service with offices in New York and Florida. Shai is known for his clean, contemporary sense of aesthetics that appeals to the young, stylish bride.
"Shiraz Events stands for creativity, excellence and professionalism. Shai Tertner and his team are not only known for their outstanding catering but they offer full event planning services as well - taking care of every detail to make your event spectacular." - CECI JOHNSON
Event Design Tips for a Thai-Inspired Party by Shiraz Events:
Textiles: When creating a Thai-inspired event, it's good to look at the history of this ancient culture. Many customs have become a signature of the Thai people. Incorporating traditional elements helps create the overall mood and theme for the event. A great place to start is with the textiles, as this will help to create your color palette, which will dictate the rest of the event's design elements. Thai-inspired fabrics are beautiful and can be used as drapes, seating accents, and table linens.

Daybeds: If you are creating an area where guests can mingle (a cocktail party, pre-dinner drinks, etc.), seating is a must. Using daybeds with great wood detail is a perfect solution.

Lanterns: Another important Thai custom is the use of lanterns. Integrating lanterns helps to light your event in a romantic way and is an inexpensive design element that really adds a wow factor. The Thai people use sky lanterns all year round for celebrations and other special occasions, including the important festival known as "Yi Peng."

Florals: Thailand is full of lush, exotic flowering plants. I recommend using local flowers in your event to make it authentic. Try anthuriums—they definitely have an Asian flair.

Staff: As with any catered event, the staffing is essential to make sure your guests always have drinks in their hand and food on their plates. My team and I always go the extra mile to ensure that the staff's uniforms blend in with the overall theme of the event. In a Thai-inspired event, I would envision the staff in simple tunics with black pants. It's a gentle nod to the Thai culture without being over the top.
Creating, designing, and catering an inspired event is no small feat. Remember, don't go overboard with your theme. The goal is to use it as inspiration—use subtle hints to keep your event elegant and chic.
Discover more on Shiraz Events