V27: Expert Style Tips - Tips to a Healthier You Using a Thai Mentality by Margaret Rubin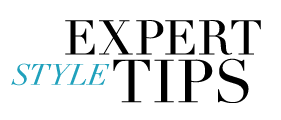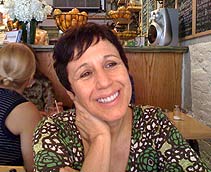 MARGARET RUBIN Margaret Rubin, D.C., LAc., is a chiropractor and licensed acupuncturist. She began her training as an undergraduate in experimental psychology at Duke University when she became interested in mind–body medicine. She received her Doctor of Chiropractic degree in 1986 and a Master of Science in Acupuncture in 2009. She is a certified yoga teacher and has studied meditation on many long journeys to India and Asia. She maintains a private practice in Manhattan that focuses on the physical and spiritual well-being of each individual.
"I have been a patient of Dr. Rubin ever since I moved to NYC. She has been a calming and healing force in my life. Not only is she medically trained, but she offers wise advice on health and wellness to all of her clients. I find this essential, especially for us crazy-busy, stressed-out New Yorkers. If you suffer from chronic back pain - or really anything that's ailing you - Dr. Rubin is your go-to. With degrees in both chiropractic and acupuncture care, Margaret is always a pleasure to work with - plus she's the kindest spirit around. An added perk: stepping into her zen office is like being transported to Thailand for a session of wellness - okay, sans the turquoise waters." - CECI JOHNSON
Thailand is a Buddhist country with islands so beautiful and natural — it immediately reminds us of a slower and healthier rhythm.
Tips to a healthier you using a Thai mentality by Margaret Rubin:
Love thy coconut: Our first healthy tip from Thailand is coconut, in all of its beautiful forms. Coconut water is a highly alkaline drink that promotes an anti-inflammatory process in the body; it's full of minerals such as phosphorous and magnesium, and is great for muscle recovery after a workout. Use coconut oil on your body—it's simple and pure, and one of the cleanest moisturizers on the planet. And coconut butter and oil are good for cooking and eating. A high source of medium chain fatty acids, coconut oil supports the immune system and promotes healthy weight management. With a high smoke point, it's excellent for cooking and sautéing. Coconut oil also can be combined with other oils in any cooking recipe.

Turn up the heat: Hot peppers, chilies, turmeric, and garlic are natural to Thai cooking. These spices literally burn up phlegm and start moving our blood. They're great for use when the lungs or sinuses become prone to mucus build-up. If you can handle it, Thai curry pastes, both red and green, are full of their hottest chilies. Full of powerful anti-oxidants, they're also rich in vitamins A and C.

Relax and restore: On the physical level, Thai culture has given us its own unique form of body-work, Thai massage. It's a beautiful combination of shiatsu, acupressure, and stretches done by a skilled practitioner—a wonderful way to allow the body to relax and restore.

Pay it forward: You're bound to meet gentle and happy souls on any trip to Thailand. One of the underlying principles found in this predominantly Buddhist country is the concept of compassion. How is this cultivated? To start practicing compassion, begin with compassion towards oneself. Begin with simple thoughts and reflections on how you can be kinder and gentler towards yourself, then watch it grow towards others.
Discover more on Margaret Rubin