V25: Expert Style Tips - Wedding Design Tips by Lisa Light of Destination Bride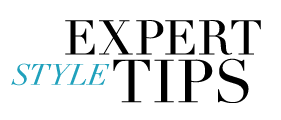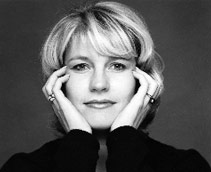 DESTINATION BRIDE WITH LISA LIGHT With 21 years of planning signature weddings worldwide, Lisa Light has become an authority on destination weddings. She is the author of Destination Bride: How to Plan A Wedding Anywhere in the World, and one of a select few who assist Forbestraveler.com in choosing the Forbes 400 Top Hotels in the world. In addition to planning couture destination weddings, Lisa's passion is connecting destination brides with the the most amazing wedding locations and the most passionate service providers anywhere in the world.
"Passion, loyalty and dedication - Lisa has it all. She is one of the most hard-working women in this business. Just look at all the stamps in her passport! She is always the first person to jump on a plane and travel anywhere in the world. That's what has made her the authority on destination weddings. Wherever you're looking to get married in the world, Lisa surely has planned an event there and can help. Read her book so you, too, can be an expert on what it takes to plan a destination wedding." - CECI JOHNSON
Wedding Design Tips by Destination Bride with Lisa Light:
Let the location be your inspiration: When designing your wedding, you first need to figure out where in the world you want to celebrate and make it official! The setting establishes the tone, the style, and the level of elegance. It should be a springboard for your design. As a destination wedding planner with a degree in anthropology, I am most inspired by the natural and cultural elements in the destination itself. I think that if you are inspired to have a destination wedding, you should draw from local beauty, art, textiles and natural elements.

Announce to the world your news on paper: Once you know where you will be married, you can choose an appropriate dress, color palette, and bridesmaids gowns to go with your chosen location. Then you can announce it to world with your wedding stationery! The save-the-dates and invitations announce the upcoming nuptials like a marquee announcing an upcoming extravaganza, so you really need to think through much of your overall wedding design before you put ink to paper. For example, with this Costa Rican tablescape I created at Villa Preciosa, I was naturally inspired by the lush mountains, tropical foliage, and blue Pacific Ocean. Ceci's invitations reflected the yellow of the sun, the brown of the wood, and the blueness of the sea and the sky. She then folded it all up in a fabulous rattan paper that encapsulated the tropical elegance perfectly!

Plan a Best Of Destination Wedding: When planning the wedding weekend, try to offer your guests the best and most unique experiences the region has to offer. For example, if you are having a wedding in the Caribbean, you should consider including a water activity like a sunset cruise or a snorkeling trip. Also think about beach activities such as a BBQ, a campfire with s'mores, or a beach party complete with a bride's side vs groom's side volleyball game. I usually suggest that you at least plan some sort of a welcoming event, one activity, the wedding and a farewell brunch if your budget allows.

Food & Entertainment: This is a huge part of painting the perfect destination wedding experience for yourselves and your guests. Try not to go abroad with comfort food ideas from back home for your menu. Ask the chef about local traditional wedding foods. Also ask about the cake—they may not have a wedding cake like we have, but theirs may be even more exciting. In France they celebrate with a pyramid of profiteroles and in the Caribbean they eat fruit cake. The entertainment is probably the most significant. You want to make your wedding exciting and memorable. Research the local music and musicians and bring it on! Fire dancers, Junkanoo parades, gospel choirs, sword swallowers, trapeze artists, traditional musicians, stilt walkers, stallion dances, mariachi—the world has so much to offer. Have fun with it. If you are afraid your guests will not dance to the local rhythm, hire the local music for the welcome party and/or the cocktail reception and then play it safe with a DJ or a Western dance band for the dancing.

Local Resources: Resist the temptation to plan an American wedding abroad. You chose to have a destination wedding for a reason and you fell in love with the location enough to want to be married there. So research your destination and let yourself be inspired. Everything I used to design my table in Costa Rica was local except the runner. The hollowed-out wooden bowl was an artifact at the villa, the table was also something that belonged to the house, and all of the flowers and foliage were found in the gardens and the natural environment around the property. I have found over the years that even small islands can have state-of-the-art items and fabulous locally-inspired linens, baskets, artifacts, ribbon, buttons, and beads. Straw markets are a great source for welcome-gift containers such as banana-leaf baskets, gourds, wooden bowls, or colorful bags. Some of your greatest finds may be sold on the streets. Once I showed an interest in some pottery a young boy was selling in the street and the next thing I knew, I was in his pottery-lined home hand-picking my 40 favorites to give as favors at my client's wedding. Not only did we have a unique gift, but it came with a memorable experience and a great story. Rarely do I ever bring anything more with me than my personal luggage when I produce a destination wedding. Why pay for the extra luggage or for shipping when you can save money buying locally?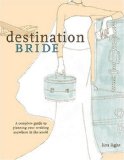 Discover more on Destination Bride with Lisa Light or get her book now