V25: Expert Style Tips - Event Planning Tips by Annie Lee of Daughter of Design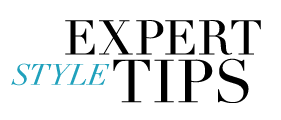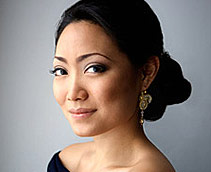 DAUGHTER OF DESIGN Keen on creativity, Daughter of Design is recognized for its fresh thinking and positive, "can-do" approach to planning and producing events. As principal planner, Annie Lee's fluency in weddings helps to translate and articulate a bride's vision from idea to life for a truly stylish and distinctive occasion. Recent weddings can be seen in Martha Stewart Weddings, Style Me Pretty, InStyle Weddings and People Magazine. Daughter of Design is based out of New York and Los Angeles but plans events worldwide.
"I've always admired people who appreciate the importance of presentation, style and great design. Annie Lee is someone who always delivers on those principles—and not just in her events. She embodies them daily. Her unique, creative style shows through in her work as well as in her individual style. Any client of Annie's is lucky to be working with such a great mind." - CECI JOHNSON
Event Planning Tips by Daughter of Design:
Keep color subtle: If brevity is the soul of wit, then subtle use of color is the soul of fine decor. Every item in the room doesn't have to be pink to get across the color palette. Little accents of color can be more potent and often go more noticed, especially against a neutral canvas. Working with a pink-and-purple invitation set from Ceci, we only needed to supplement with hints of pink the otherwise very tan and caramel toned tablescape. A small seating card or menu can have an enormous visual impact and be the perfect spot to add a little pop. When the design and color of the paperie are strong, creating a more serene environment allows it to sing.

Use unexpected items: Don't use obvious items to create a theme or mood. You can convey the tone by using the unexpected. You don't need pumpkins and cornucopias to create a fall-themed wedding; try alternatives like cranberries and quail feathers. In Costa Rica we shied away from the obvious tropical-flowers-and-beach theme and instead conjured the local history and culture of the country. A burlap tablecloth with coffee beans poured directly around the center of the table represented the local agriculture while the prayer candles and lace represented Catholicism, the primary religion of the region. Finishing off the table were local bougainvillea flowers trailing off the side into a puddle of petals as if naturally overgrown; the table teemed with soft, romantic Costa Rica.

Find your inspiration: Start your design process with an item of inspiration. Your inspiration can come from anywhere. Perhaps it's the design on a family heirloom, the logo from your favorite restaurant, a pretty perfume bottle, the print on your favorite shoe (that's where my logo came from!). Sometimes I have clients start by looking at wallpaper prints to see what kind of motifs, colors and patterns they are attracted to. That wallpaper can even become the envelope liner!

Have your invitation handy: When you meet with the florist - and absolutely before you meet with the cake designer - it's a good idea to have your invitation on hand as it can be the springboard and nucleus of your entire event. It truly sets the tone and expectations for the event before it has even begun. Chances are the invitation set will inspire the escort cards, menus, programs and the entire suite of stationery that will be as much a part of your decor as the centerpieces. Just be warned: the nicer the invitation, the higher the rsvp rate!

Plan your breakdown: Breakdown is as important as set-up. Make sure to go over with your planner what you would like to save and who it should go back to at the end of the night. If you wanted to save your first "Mr. & Mrs." escort card, or return your great grandmother's hankie to your mother, be sure to add that to the list of wedding items to get packed and returned. It's upsetting after a glorious event for keepsakes to go missing or get tossed!

Be photo-minded: When selecting your seat at the dinner table, choose the one with the best backdrop. Check to see if there is a glaring red emergency exit sign above your head in every shot. Documentary photo is very in vogue, but I believe in scripted reality photography that feels natural and uninterrupted but requires considerable forethought. Likewise, as you design the event, imagine how the blue pashminas will match the blue font of the invitations when all the photos are laid out side by side in the album. The continuity and relationship between these items will really become apparent and "picture"-esque.

Start your day with music: Have an iPod that plays "getting ready" music as the ladies have their hair and make up done. I cannot emphasize how important it is to the start off the day with the right energy and tunes in the room.
Discover more on Daughter of Design