V25: Ceci Inspirations - Design in the Tropics
DESIGN IN THE TROPICS
Right about now - as we approach the chilly heart of winter - is when most of us start to think about planning a warm getaway. If you're looking for ideas, then let me suggest amazing Costa Rica.
A while ago I received a unique opportunity to collaborate with some wonderful talents in the luxury events industry. The best part? The meeting was held on a property belonging to Costa Rican Rentals, a company offering full-service villas on the country's Pacific coast. Amid this lush setting, three planners and a team of pros were given the challenge of designing five separate dinner party looks using anything they could find on-site. I, of course, was put in charge of the invitations (brought those with me!), which ranged from a beach-themed set that included seashells drawn in vivid sea hues to another one bursting with colorful flora and fauna. As you can see below, it's hard to say what was more beautiful: the finished tables or the blue-green nature surrounding us.
To get you in a Costa Rican mood, this week's Get the Look is chock full of tropically-themed fashions and accessories that could easily double as a visual packing list. As usual, there's also an abundance of tips from the pros, including Ivy Robinson Weddings and Events, Daughter of Design and Destination Bride with Lisa Light. Can't you feel the balmy weather already?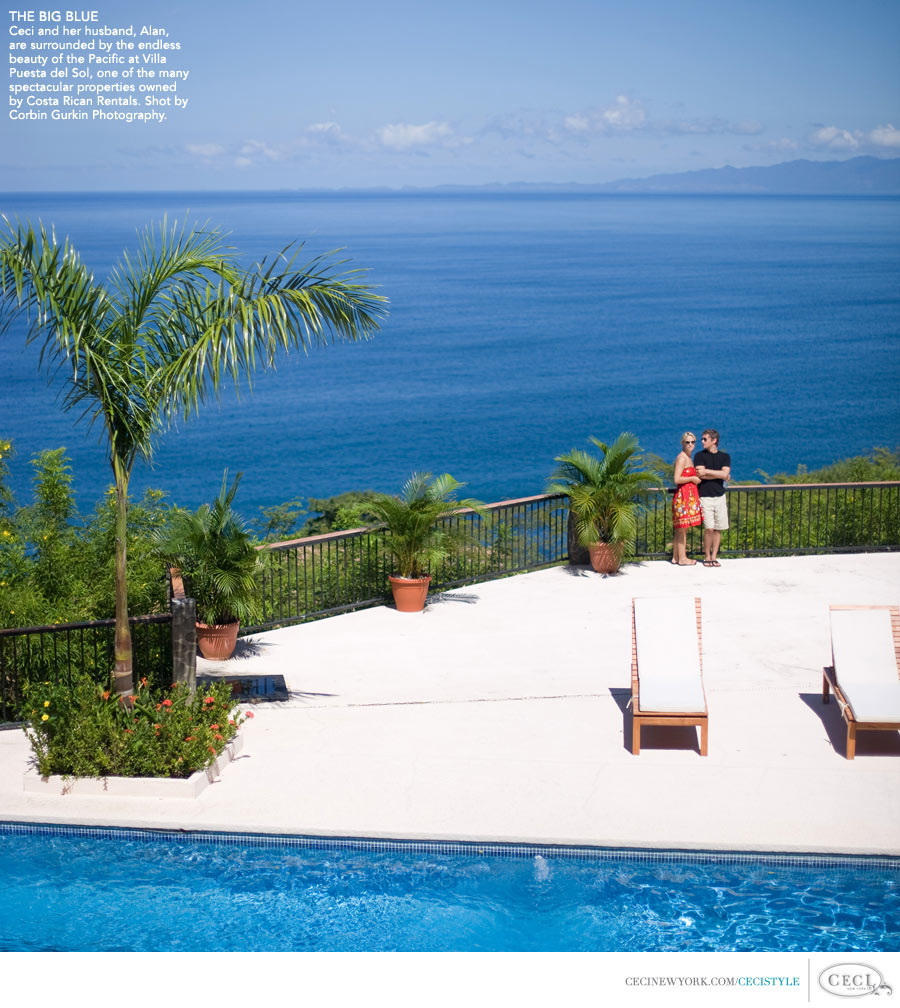 Photography by Corbin Gurkin Photography