V23: Expert Style Tips - Tips to Live Brilliantly by Simon T. Bailey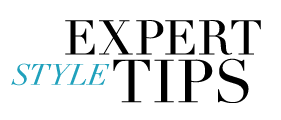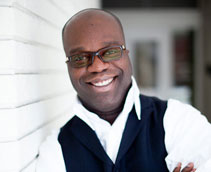 SIMON T. BAILEY Voted best keynote speaker by the readers of Meetings and Conventions Magazine, Simon is a compelling instigator who enriches people's lives by encouraging them to create the destiny they want. He is the author of the award-winning bestseller Release Your Brilliance.
"There are very few people out there who can exude positive energy 24/7. Simon is one of those gifted forces that after one conversation will magically turn you into a motivated, ready-to-conquer-the-world, brilliant human being. If you ever have the chance to hear him speak, do it. He is one of the world's best. Plus, he is one of the kindest gentlemen on the planet. For a daily dose of Simon's brilliance, read his many empowering books. They will change your life!" - CECI JOHNSON
Live Brilliantly by Simon T. Bailey:
As I look around the world, there is a gravitational pull to be average, common, just plain ole regular. Sometimes you pretend that things will somehow turn around. Well, open your eyes and deal with the reality that things will only get better when you get better.
Simply put, it's time to live brilliantly.
Here is the reality: anyone and anything that has made an impact or left an undeniable imprint refused to be ordinary. The longer I live and the more I travel, I see men and women playing it safe and living beneath their potential. I observe people with unbelievable gifts, raw ability, and uncommon talents who settle for what life has given to them instead of striving for who they were meant to be.
When you become intentional about your life, you become unstoppable in creating your future. Is that your mantra for this new year? If not, you may want to consider it. Here are five ways to live brilliantly in the new year:
Confidence: Your greatest asset in this economy is not your house, your car, your 401k, your savings account, your trust fund or the money under your mattress. Your greatest asset is your confidence. Protect that confidence; grow it and watch what happens. It is your very own stimulus plan.

Dream: Sell out to your dream, destiny, and desire to be. No more meandering around waiting to be discovered. Discover yourself. Be your own American Idol, hold your arms up and dance with the star called you. Go Rogue because your future demands it.

Reject negativity: Talk to the hand. That's what you need to tell all naysayers, haters, wannabes, disbelievers, and everyone that has written you off. Do not accept negative spam or toxic viruses of doubt, fear and disbelief. If Steve Jobs would have listened to the pundits then the iPod, iPhone, iPad and iTunes would remain a figment of his imagination. But no, he pushed aside what everyone else said and walked in the opposite direction. If you have a dream of an idea, then go for it. You can do it! The reality is that some people are more negative than an undeveloped piece of film. Don't let it be you.

Earn street cred: You do it by the solving problems that no one wants to solve and finding solutions that no one can find. Right now you are the solution that someone needs. Right now you have the answer to solve a problem. When you tee up how you see things working and execute it, your credibility is established and others become your brand evangelists and will promote your brand to people who need it the most. (Yes, cred is slang for credit, in case you thought I didn't know how to spell.)

Learn from the best: Be a student of your industry and market. Who are the top 20% in your field of business? Who are the men and women shaping the conversation in your industry? Write a whitepaper, case study or article about trends you see. That's right, you have brilliance within you. Release it.
As you implement these steps, you will discover that living brilliantly is a process not just a one-time event. It's a marathon not just a sprint. Make a commitment to release your brilliance and watch the universe tilt in your favor.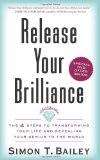 Discover more on Simon T. Bailey or get his book now