V23: Expert Style Tips - Four Healthy Concepts to Begin 2011 by Margaret Rubin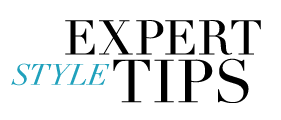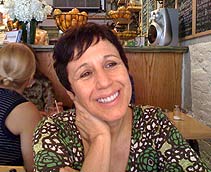 MARGARET RUBIN Margaret Rubin, D.C., LAc., is a chiropractor and licensed acupuncturist. She began her training as an undergraduate in experimental psychology at Duke University when she became interested in mind–body medicine. She received her Doctor of Chiropractic degree in 1986 and a Master of Science in Acupuncture in 2009. She is a certified yoga teacher and has studied meditation on many long journeys to India and Asia. She maintains a private practice in Manhattan that focuses on the physical and spiritual well-being of each individual.
"I have been a patient of Dr. Rubin ever since I moved to NYC. She has been a calming and healing force in my life. Not only is she medically trained, but she offers wise advice on health and wellness to all of her clients. I find this essential, especially for us crazy-busy, stressed-out New Yorkers. If you suffer from chronic back pain - or really anything that's ailing you - Dr. Rubin is your go-to. With degrees in both chiropractic and acupuncture care, Margaret is always a pleasure to work with - plus she's the kindest spirit around. An added perk: stepping into her zen office is like being transported to Thailand for a session of wellness - okay, sans the turquoise waters." - CECI JOHNSON
Four Healthy Concepts to Begin 2011 by Margaret Rubin, D.C. LAc.
Health is always a combination of physical, emotional and spiritual well-being.
Start the New Year by allowing yourself to attend to all three levels of wellness and the year will unfold with great harmony, resonance and positive energy. Four key words to keep in mind:
Detox: First on everyone's list, particularly after the holidays, is detox. Allow the body to cleanse. Our liver and kidneys do this for us on a daily basis. Give them some help, a little assistance. One can go for the gusto with a full-on juice cleanse, such as those already juiced and delivered to your door (Organic Avenue and Blue Print Cleanse are two excellent cleanses that are easily accessible in the NY area). Or begin gently at home with fresh lemon and warm water each morning. Lemon helps to stimulate the liver and the bowels and has natural anti-inflammatory properties. Squeeze a lemon in warm water and sip slowly. In the evening allow yourself to soak in Premier Bath Soak—your whole body or simply your feet. This amazing combination of sea salts and minerals allows for a maximum ionic exchange of toxins. Just ten minutes in the evening allows one's body to regularly detoxify, then prepares one for the rejuvenating effects of a restorative good night's sleep.

Go green: Going green is not only about using our resources in a sustainable way, but about eating vegetables. Green leafy vegetables are the healthiest form of getting high-quality anti-oxidants into your system—those all-important anti-aging and anti-inflammatory substances. At least once a day go green.

Move: Get your body to move—preferably sweat. We all know the importance of exercise on the physical and emotional levels. When we slow down and stop moving it's easy for energy in our body, referred to in Chinese medicine as "qi," to become stagnant. Stagnation leads to obstruction. This can be on a physical or emotional level. Allow your body to move, sweat and breathe. This will help keep a flow in your life—emotionally and physically.

Meditation: All of this movement leads us to the fourth and key word for health in the New Year: meditation. Take all the clean, new, physical energy you have created through cleansing, greens and sweat, and find five-to-ten minutes in the day (early morning is best) to sit quietly. Allow your mind to settle, observe your breath—just follow your own inhale and exhale—and allow yourself to go inward. A regular meditation practice helps to bring a sense of inner calmness, centeredness, and a natural beauty and joy that comes from deep within into your daily life. You will find an ease and flow of energy in your life as your physical and spiritual essences begin to harmonize and come into balance.
Discover more on Margaret Rubin