V22: Expert Style Tips - Foundation Tool Kit: Make Your Way to Perfect Skin Tone by Patricia Longo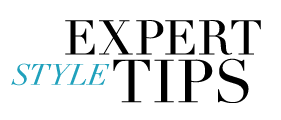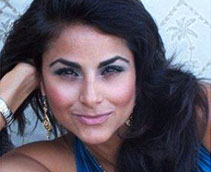 PATRICIA LONGO Patricia Longo is a first-generation Italian American and a native New Yorker. Patricia's love of fashion was inspired by living in Italy and she believes that makeup plays an integral part in styling. She founded her own makeup company, Longo Make-up Artists, which is a team of talented artists that specializes in hair and makeup for exclusive events and projects. Her makeup and beauty advice appears in magazines such as Elle, Allure, and ForbesWoman. She did the makeup and hair for Vogue's online shows in 2009-10. She has recently collaborated with Roy Teeluck, owner of Roy Teeluck Salon in New York City, for special events.
"I love being surrounded by creative people. Their energy is addictive and inspiring. Patricia is one of those positive, happy forces who knows her craft so well you don't have to worry about a thing when working with her. That's why so many A-listers turn themselves over to her expertise. I am as picky as it comes when it comes to makeup; I especially despise the "cakey" look, which tends to look fake. Luckily, Patricia has mastered the ability to create the perfect skin tone with her artistic blending. Normally she works only in TV and film but recently has opened up to the world of bridal. Now we all can feel like movie stars on our big day!" - CECI JOHNSON
This New Year's Eve I encourage you to take your style up a notch and go for one of the following sparkling holiday looks that I had my friend and celebrity makeup artist Patricia Longo create for us. I asked her to show us three completely different looks and give us great product recommendations so we can easily create the look at home ourselves. Which look will you go for? Natural Shimmer, Glittering Gold or Smokey Drama?