V22: Expert Style Tips - Tips on Picking Party Music from DJ Donna D'Cruz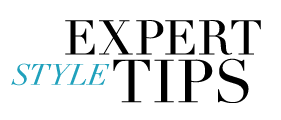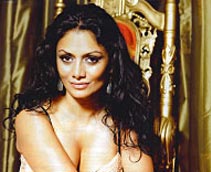 DJ DONNA D'CRUZ DJ Donna D'Cruz has become the darling of the international jet set due to the enormous breadth of her musical repertoire, her sense of humor and her style. The founder and CEO of Rasa Music, Donna D'Cruz was born in India and grew up in Australia before settling in New York City. Her personal journey makes her uniquely qualified to weave contemporary rhythms and music with the mystical and spiritual. D'Cruz is a model as well as a DJ; her connections in the club and fashion worlds help her unite these high-profile scenes with the world's spiritual traditions.
"I firmly believe that music can make or break a party. It's more than just something to dance to—it's the mood that's in the air at your event. If you're looking for a great DJ who will read your crowd's energy level and elevate it with insane talent, Donna is your go-to for guaranteed great music. On top of it all, she is as beautiful on the inside as she is on the out. With her signature Swarovski crystal headphones, she will have your party sparkling in no time!" - CECI JOHNSON
Tips on Picking Party Music from DJ Donna D'Cruz:
P - Pick music that is appropriate for the event: Music is one of the most important aspects of any celebration and is often overlooked. If your evening will have a Latin twist to it, then the music of Celia Cruz, Tito Puente, Shakira, Sergio Mendez, Afro-Cuban All Stars, or one of my favorites, Latinesque, would fit well. If the evening is a Middle-Eastern-inspired kasbah, then pomegranate margaritas are the perfect cocktails to partner with a little Cheb Mami, Khaled, Radar, Smadj, and the peerless One Night at Momo's.

A - Allow for last-minute hitches and glitches: If a friend brings an unexpected guest or the food flops or guests arrive later than expected, be flexible and adapt.

S - Selections: Make thoughtful music selections that illustrate your regard for your guests. Even play some Led Zeppelin or Patsy Cline if that's what you know your guests love.

S - Surprise your guests: Engage a fantastic flamenco dancer or hire a couple to dance the tango for your guests. A belly dancer would fit the kasbah theme. An unexpected surprise will delight your guests and may even get them to hoof a few steps on the dance floor themselves.

I - Intensify the rhythm of the music as the evening progresses: Begin with chilled dinner music and then move on to more upbeat music after the dessert is served. A few classic disco favorites like Disco Inferno by the Trammps, September by Earth, Wind, and Fire or even a Barry White favorite.

O - Organization: Remember to charge your Zune or iPod and/or test your CDs to avoid any skipping. Write out a music plan but remember to be flexible and ready to make changes. Knowing more or less what to play during cocktails, what background music is right during dinner and what music gets the dancing going will help make your evening a surefire success. This is your night, so have fun no matter what happens.

N - Neighbors: Do let your neighbors know about your soiree. If it is going to be a party with dancing and loads of guests and loud music, let them know. Perhaps some movie vouchers for your neighbors would be a well-received gift.
Discover more on DJ Donna D'Cruz