V22: Ceci Inspirations – Champagne Wishes
CHAMPAGNE WISHES
Get ready everyone - 2011 is almost here! Now is the time to set down fresh resolutions and spin new dreams for the coming year. For those of you like me, it's also a welcome opportunity to celebrate in grand style. Although there's something to be said about ringing in the New Year at home with delicious nibbles and chilled champagne, I'm all about the big party, complete with buckets of bubbly and oodles of confetti.
To give you a sense of what I mean, this week I'm highlighting the invitations I designed for Joscelyn and Aaron. The invites were meant for a wedding at the grand Lyndhurst property in the Hudson Valley, but they capture the spirit of black-tie opulence that's equally appropriate for a glittering New Year's bash. As you can see below, the cream, black, and gold set featured all kinds of lavish details, from silhouettes of crystal chandeliers on the save-the-date cards to rich damask patterns on the menu and the numbered table cards. There's something about the total package that says both "celebration" and "extravagance"—perfect for the kind of New Year's Eve party that would be on the top of anyone's list.
This year, whether you're stepping out in your highest heels or enjoying time at home with loved ones, I've got all kinds of tips to make sure it's a special night. Start with my guide to the most sparkly party accessories, then read on for more advice on how to celebrate in style—from three great party makeup looks to expert guidance on how to serve champagne. May you have an unforgettably fantastic start to the New Year. Happy 2011!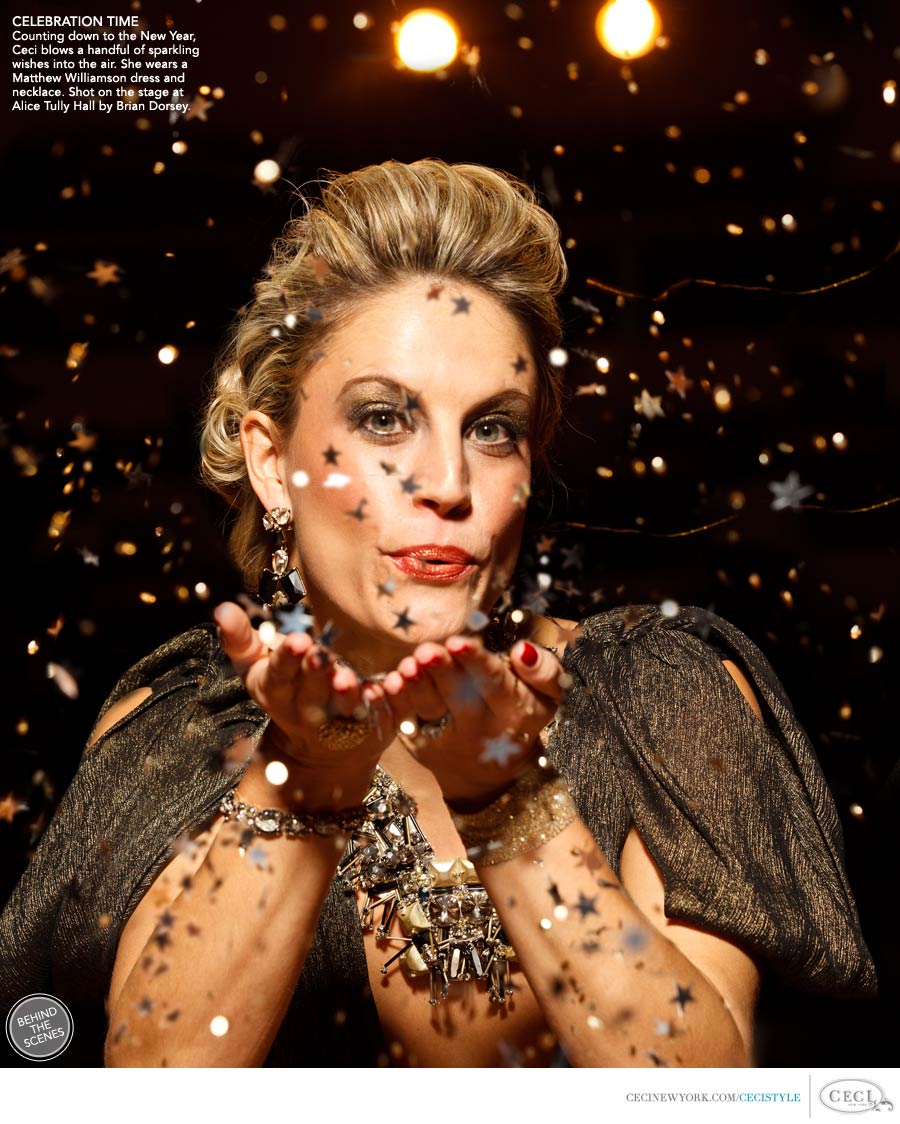 Photography by Brian Dorsey Studios
View the Behind the Scenes now!