V21: Expert Style Tips - Winter Wedding Photography Tips by Corbin Gurkin Photography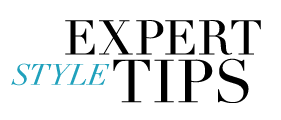 CORBIN GURKIN PHOTOGRAPHY Often, the elements of a beautiful, compelling photograph align in the blink of an eye. Corbin Gurkin is not only skilled at capturing that unique moment, but also understanding what that photograph means to a couple in the context of a lifetime. A true destination photographer, Corbin has photographed weddings in places as diverse as Coastal Maine, California's wine country, historical Charleston, Paris and Tuscany. Her work has been regularly featured in print and online by The Knot, Inside Weddings, Brides and Martha Stewart Weddings.
"When you're looking to hire a photographer, you want to find someone whom you love not only for their pictures, but for their personality, too. It's essential you click, since they are capturing all the intimate beautiful moments of your big occasion and are going to be with you for the entire day. To me, Corbin Gurkin is the whole package. She is kind, easygoing and effortlessly captures the most gorgeous moments in time. I also love her immaculate attention to detail and eye for styling. This is a rare skill only the best photographers possess. Corbin is born with "the eye" and knows how to do what it takes to capture the perfect image." - CECI JOHNSON
Winter Wedding Photography Tips by Corbin Gurkin Photography:
Consider Timing: I adore winter weddings. There's something so dreamy and reflective about the light that creates a wonderful luminous quality to the photographs. The days are, of course, shorter in winter, so it's important to allow your photographer time for portraits when there is still ample daylight. You are in luck though - the softness of the light allows you much more time to arrange your portraits, giving you almost a full day of what we consider "good light" before you retire to a warm indoor venue.

Prepare Your Guests: Some of us are completely at home in cold, blizzard-filled surroundings, but your out-of-town guests may not know what to expect from your winter location. Speak to your guests about allowing extra travel time and bringing the proper warm clothing. Particularly with your wedding party, consider adding matching coats to your bridesmaids' gowns to give a consistent style to the photographs and, at the same time, to keep them comfortable. A lot of the success of holding a wedding in a winter location depends on the comfort level of your guests.

Attire: Highlight the season by accessorizing your formal wear with a pop of color. Particularly in a snowy environment, a white dress and white background can really wash out an image. Consider adding a beautiful red scarf, a winter coat, or a laced-up pair of snow boots to your portrait session. You will not only break up the white environment with a bit of color, but this gives a wonderful emphasis on why you love the season.

Stay warm: It goes without saying, but make sure you'll be comfortable while taking your photographs. Bring coats and gloves that can be taken on and off easily. As photographers, we will need to "break" in between a long series of shots so that our hands can adjust to the cold environment. If possible, photograph in a location where you can quickly pop in and out of a warm building or wedding car.

Take Chances: It IS cold out there - the dress could get snow on the hem and the environment isn't quite as comfortable as your warm honeymoon destination. My favorite bride is the one who embraces the things that cannot be controlled and puts her faith in my experience to help make the best photographs. When it's snowing, it's better to grab a coat and boots than forfeit an amazing portrait session. Ultimately, the brides who have just "gone with it" have had the best results.
Discover more on Corbin Gurkin Photography