V21: Ceci Inspirations - Winter Wonderful
WINTER WONDERFUL
Today is the first day of winter and I couldn't be more excited. I'm ready for the blanket of snow that miraculously silences the streets of Manhattan and the dripping icicles that add natural sparkle to buildings and branches. Even when the white stuff doesn't fall on cue in New York, I can always depend on a spell or two of arctic weather, which usually requires a statement-making hat and boots. There's always something to love!
To put you in a wintry mood, I wanted to share the invitations my team and I designed for Lily and Nathan, a couple that had planned a winter wedding in Maine. Mixing frosty blues and gold, we incorporated birds, snowflakes and acorns on the invites to highlight the prettiest elements of nature during the Northeast's coldest season. At the event itself, guests found their vintage-looking escort tags hanging on a tree that had been decorated with metallic ornaments. We also designed a logo for the couple - a combination of their first two initials framed by a large tree and more outdoorsy elements - which was then carried through into the event's décor.
If you, too, are planning a party this winter - and I encourage you to do so - I hope this week's issue will serve as a useful guide. First be sure to consult my fashion and party picks in Get the Look, then read on for the glamorous details behind Lily and Nathan's nuptials, including tips from their pros and mine. Happy holidays and warm wishes to you and yours!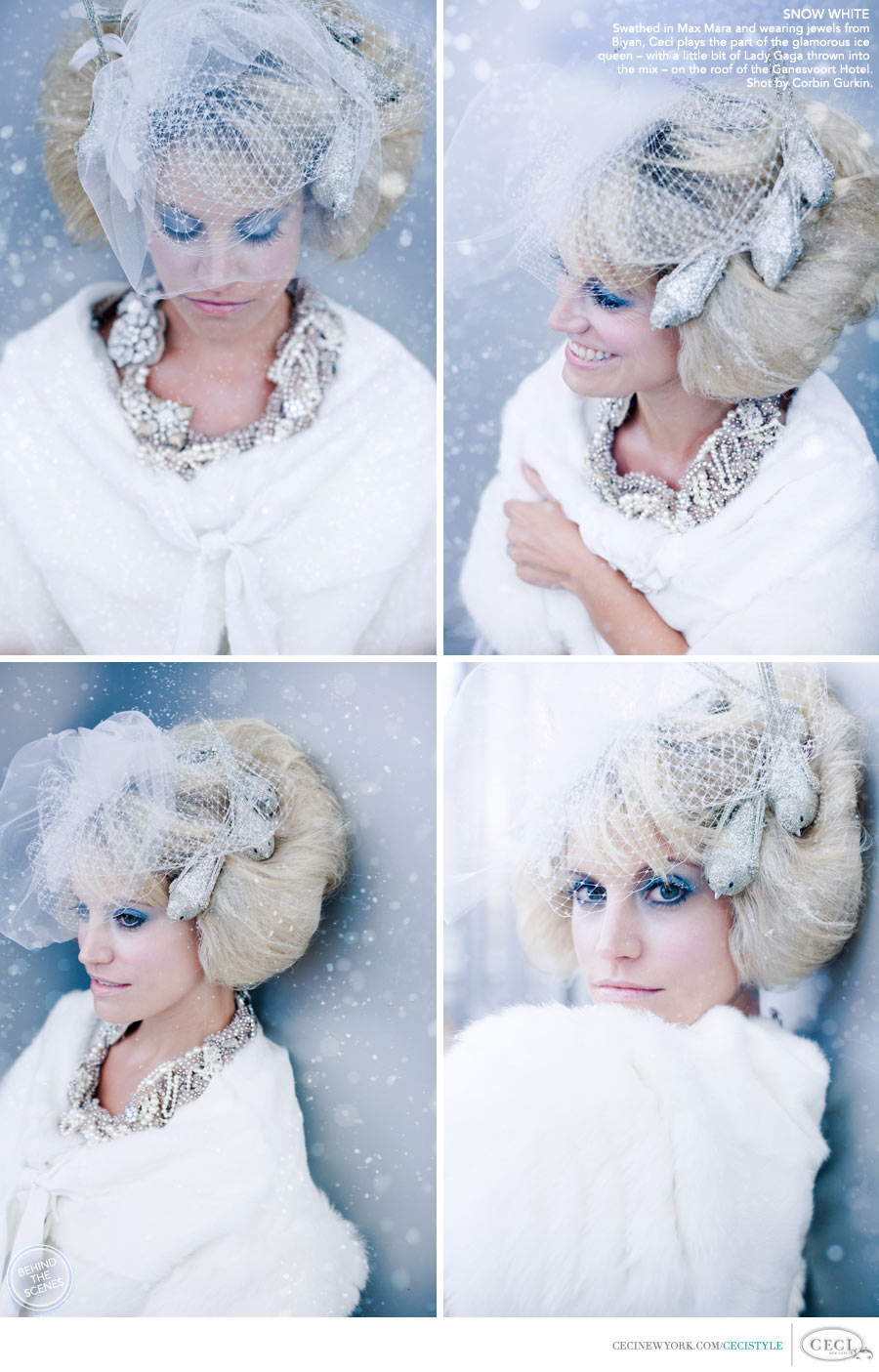 Photography by Corbin Gurkin Photography
View the Behind the Scenes now!