V20: Expert Style Tips - Ideas for Hosting an Event in Italy by Tara Soloway of LUXE Destinations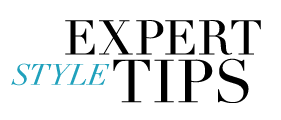 LUXE DESTINATION WEDDINGS Tara Soloway is the founder of LUXE Destination Weddings, a boutique consultancy specializing in luxury destination weddings at the world's most exclusive destinations. She is recognized as an authority on all things destination wedding, and her approach to planning is to ensure that the couple's wedding vision is seamlessly blended with natural environment. Tara has been featured in USA Today, Destination Weddings & Honeymoons, Weddingbells, Modern Bride and Real Simple Weddings. Always a step ahead of the trends, LUXE offers complete destination wedding solutions to discriminating brides and grooms.
"There is so much stress and emotion in planning a wedding or honeymoon or even a big vacation. Especially for destination weddings, you're taking on a whole different level of responsibility and commitment as you enter into this unknown territory. To me, it's most important to work with a planner who understands your location and can expertly take over and guide you seamlessly through the entire process. Tara and her team at LUXE Destination Weddings combine highly professional service with exceeding-your-expectations courtesy. They are warm, friendly and extremely knowledgeable. Best of all, they always know how to plan a great trip no matter where you want to celebrate in the world!" - CECI JOHNSON
Ideas for hosting an event in Italy by Tara Soloway of LUXE Destinations:
Food: Savor the amazing food and host a welcome dinner at a fabulous restaurant. One of my favorites is La Giostra in Florence.

Wine: Organize a wine tour in Tuscany. Your guests will be smiling from ear to ear after a day of wine tasting in a gorgeous setting. Stop by the Tenuta Dell' Ornellaia winery, one of the best in the region.

Shop: Arrive early to get in some good shopping time (and maybe a few bonus outfits for your trip). Italy is the home of Prada, Armani, Gucci and so many more amazing designers, and the stores are just as stunning as some of the clothing inside.

Stay: Step into history and stay in a 15th century castle or villa. The contrast of an old building mixed with modern, luxurious furnishings is second to none. The Villa San Michele, a former monastery-turned-hotel is one of our faves.

Unique Experience: For a small destination wedding, consider getting married on a gondola. Exchange vows while you lazily float around Venice's canals and fall in love with your surroundings and spouse in this unique labyrinth.
Discover more on LUXE Destination Weddings