V20: Expert Style Tips - Tips on Planning an Italian Wedding by JoAnn Gregoli of Elegant Occasions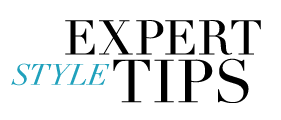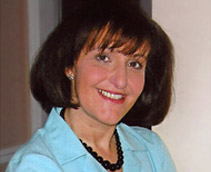 ELEGANT OCCASIONS JoAnn Gregoli is the owner of Elegant Occasions, which has offices in NY and Rome and specializes in NYC and destination weddings. She loves to transform the ordinary into the extraordinary. JoAnn enjoys planning weddings and making the bride's dream into a reality. Her greatest accomplishment is the look on a couple's face when she reveals the event space to them – their smiles are what gives her the greatest joy. She is a past Modern Bride board member and trendsetter, as well as Destination Weddings and Honeymoons' top destination planner. She is also the mother of six children.
"JoAnn Gregoli is a woman of patience and heart who has made a name for herself specializing in destination weddings. When the rest of us are planning our ONE special vacation of the year, JoAnn and her team have been around the world and back - experience and connections that are invaluable! She is your resource for making your destination wedding dreams come true." - CECI JOHNSON
Tips on Planning an Italian Wedding by Elegant Occasions:
Legal Timing: When planning an Italian wedding, you typically will need more than six months to get the required legal paperwork.

Set the tone: Design the save the dates and all stationery with the location in mind. When planning a wedding in Rome, for example, the style can evoke a classic old world feeling.

Embrace culture: Incorporate the traditions of the culture, like walking from the church to reception with the guests following behind.

Local food and wine: Serve local dishes, which will include an eight-to-ten course feast. Do not forget to serve the local wines of the region.

Music: Hire local musicians to perform, such as opera singers from the northern region of the country and strolling minstrels from the south.

Wedding favors: Try little pottery or glass dishes filled with almonds, representing the bitter and the sweet the married couple will encounter in their long life together. They are an Italian tradition.

Traditions: Have your guests throw rice or paper confetti as you exit the church. In Italy confetti represents good fortune and money. It is also common for a pair of doves to be released into the air after a wedding, symbolizing love and happiness.
Discover more on Elegant Occasions