V20: Expert Style Tips - Tips for Traveling in Italy by Flora White of Concierge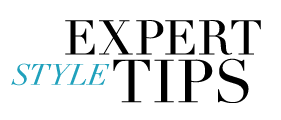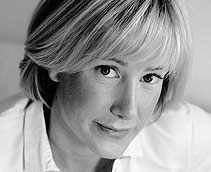 CONCIERGE With offices based in New York and London, Concierge offers bespoke lifestyle management services to fewer than one hundred extremely special clients. The company provides a personal service that offers extraordinary attention to detail for their members who require extremely high standards. Concierge helps with all manner of requests for their clients; from booking the best restaurants or helping to find an exceptional nanny or planning an entire travel itinerary for a family to Italy for their summer holiday. Membership to Concierge is by invitation only. Flora White joined forces with Concierge's Founder Lady Cosima Somerset in 2001. In 2008 Flora relocated to establish the New York office and is currently the company's CEO, looking after the overall vision and strategy for the business across both the London and New York operations.
"Flora and her team at Concierge believe in excellence, service and extraordinary attention to detail - three core values that I believe make for an outstanding company. From the moment I met Flora we clicked, sharing the same business philosophy for our clients. My favorite: no task is too large or small. Concierge will make everything a reality - all you have to do is ask." - CECI JOHNSON
Tips for traveling in Italy by Concierge:
Talk to the locals: Always ask the locals for the best weekly markets wherever you might be - there are some wonderful markets in Italy that sell really special local produce (and it is a lot cheaper than in the shops aimed at tourists). Stock up on coffee, since there is an excellent coffee selection - with brands you often cannot get in the US. (These markets can also provide great contents for welcome baskets, and the baskets themselves, for guests if you are organizing a party out there - e.g. fresh lavender bags, beautiful candles, homemade soaps, delicious produce etc...)

Go to a church service: There are so many beautiful churches in Italy and the services provide a real insight into the local community - the church in Citta Della Pieve in Umbria is beautiful and the cafe next door serves excellent coffee and pastries (note that everything shuts in rural areas on Sundays).

Try non-touristy cities: Obvious but true - Umbria is much less spoilt and less popular with tourists than Tuscany and so can give you a more peaceful, authentic holiday. However if you are in Tuscany you must have lunch in Montepulciano.

Visit off-season: Whenever possible, go during the off-season, particularly in the most popular areas. Florence, Venice and Rome are complete hell in their busiest periods and much too hot. Italy is beautiful in autumn, so September and October are very good months to visit.

Go off the beaten track wherever possible: Wait until no one around you speaks any English at all and then you'll know you've gone far enough. Make sure you are going to restaurants full of locals, not tourists, or you will be missing out (always choose the specials - they tend to be so much better). Be a little wary of hotel recommendations since they can be uninspired and based on connections rather than how good the restaurant is. Also note that satellite navigation doesn't work that well in Italy, so you also will need a map in the rental car. Better yet, find a driver.

Great hotels: Italy is very popular with our clients. Their favorite hotels include Villa San Michele, Villa d'Este and Villa Feltrinelli.
Discover more on Concierge