V20: Expert Style Tips - Tips for Working in Italy by Colin Cowie Lifestyle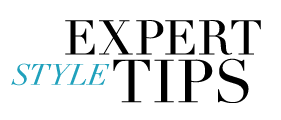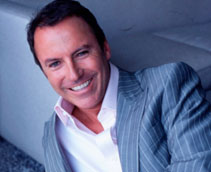 COLIN COWIE LIFESTYLE Respected around the world as an arbiter of style, Colin Cowie is widely known for throwing the most spectacular celebrations across the globe. Colin Cowie is an authority on living with style, an author, a celebrated television personality, an interior designer, and event planner. Whether it's a destination wedding on a tropical island, the opening of the Palm Island Dubai, a 50th birthday celebration on the top of a mountain overlooking snow covered peaks, the gathering of friends at a cathedral in the heart of Florence, the opening of Oprah's school in South Africa, or an intimate celebration at a private home on the Island of Capri; what sets Colin apart is his experiential approach to design; what you smell, touch, taste, feel and hear are carefully orchestrated to create the ultimate experience for Colin's clients.
"Colin Cowie has long impressed us with his impeccable taste, style and design. Everything he touches evokes beauty and class. Whatever you're celebrating, he has what's necessary to take your event to the next level. Always a gentleman, Colin is a true pleasure to work with." - CECI JOHNSON
Tips for Working in Italy by Colin Cowie Lifestyle:
Keep your guests informed: A well-informed guest is a happy guest. There are two schools of thought regarding this idea:

a. The first: As soon as you've secured the venue and have a confirmed date, send out your invitations. Request that your guests respond within 30 days. Once responses are received, send a confirmation package with a complete itinerary of what's planned, including dress code. Print double the amount of itineraries you'll need, one to be mailed with the confirmation package and another to be left in each guest's room upon arrival. The confirmation package should be sent no later than 8 weeks in advance.

b. The second: Send a save the date as soon as you've secured the venue and accommodations. Feel free to note on the save the date that you'd like your guest to RSVP in order to help you make the necessary accommodation arrangements. Be sure to mail out the invitation at least 8 weeks in advance of the wedding date and include a complete itinerary. Hotel information should also be included, along with the name of the travel agent you enjoy working with if you have a relationship with one you can trust. Of course, clear it in advance so they are abreast of what's happening and don't receive a flood of calls they can't accommodate.

Reserve enough accommodations: Make sure you've secured enough hotel rooms in case you get a 100% response. You'd be surprised how many guests read "Please join me for a celebration in Italy" and respond that they'll be there - even those you thought couldn't make it. If possible, plan to keep all your guests in one hotel. However, if cost is a concern, secure rooms at different price points, which may require finding rooms in more than one hotel, with prices that range from high to low.

Find a trustworthy local: Don't rely on websites when it comes to making your selection of venue or hotels. Find a local who you can trust to make the rounds and check things out on your behalf. It may mean calling the most expensive hotel in the area and asking the concierge if they know a coordinator that can help. If not, see if they'd be able to assist you for a fee and work on their off hours to give you some guidance.

State terms clearly with your vendors: The saying, "I'd much rather travel to Italy as a tourist than work there" is a truism. It's not an easy country to get things done. Even after a price is negotiated and the terms are worked out, getting what you agreed to in writing can be difficult. Insist that everything be put on paper and the payment terms are clear. Often vendors wait until the last minute to guarantee a price; they may claim one price if it's sunny and another if it rains. Just figure on the worst-case scenario when calculating your budget.

Plan your schedule an hour ahead: When making your schedule for the day, DO NOT tell the vendors the real time of your party. Let everyone think the party is at least one hour before the real time. Give everyone working on your event a schedule that has the time altered, with only you knowing the real time. In the end, you'll be on schedule. A great saying in Italy is "no worries." No worries for them isn't the same as no worries for you and your guests, who are ready on time and expect everyone else to be as well.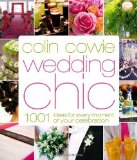 To get a sense of Colin Cowie's style, his beautiful books are a must.
Discover more on Colin Cowie Lifestyle or get his book now