V19: Expert Style Tips - Tips on Making Your Affair Truly Opulent and One-Of-A-Kind by Cheryl Beitler of The Zanadu Group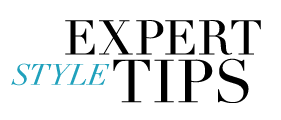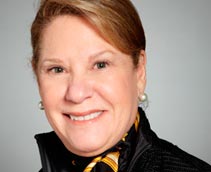 THE ZANADU GROUP Cheryl Beitler, founder of the event production team The Zanadu Group, is a master at creating the perfect sensory and visual experience. Each event and every client is a labor of love, personalized through her high energy, uncompromising dedication to service, and customized brand of perfection. Her passion for the innovative has earned Zanadu the envious reputation of being the best in the field and has driven Beitler to consistently transform her clients' visions into unforgettable experiences.
"Cheryl and her excellent team are at the top of my list of favorites. During the years we have worked together, the Zanadu Group has always produced the most magnificent affairs. There is nothing they can't do and no request is too big. Cheryl is the most fun-loving woman around and will always make sure every detail is beyond what you could have ever imagined. She is your one-stop shop of excellence." - CECI JOHNSON
Tips on making your affair truly opulent and one-of-a-kind by The Zanadu Group:
First impressions: First and last impressions must exude the same breathtaking impact. And the very first impression your guests will have of your event is the Save the Date they receive. To create the paperie that would transport their guests to this unique location, our clients took pictures of the architectural details of the Breakers hotel – its tiles, its gates, its wall hangings – and left them in the capable hands of Ceci New York's creative team. Ceci then created an invitation suite that was an elegant and regal homage to the opulent setting of the celebration. This unique design was continued throughout the wedding on their invitations, menus and place cards and became symbolic of the wedding weekend. Make sure your invitation suite is created by one talented artist - don't mix and match using different vendors - to ensure a buttoned-up look.

Color: Color plays an important role in an event's design. Our bride's favorite color was purple, associated with nobility and spirituality – so there was a natural affiliation with opulence and crystals, Old World elegance and contemporary beauty. What better palette to create the beauty she had envisioned?

Décor and lighting: Lush décor and ethereal lighting will create a feeling of awe as guests enter the room. Uplights will illuminate the architectural details of your venue. Purple phaleonopsis orchids, plum vanda and speckled orchids, crystal globes and chandeliers, and linens rich in texture all provide layers of flair that can be transformed into an aura of opulence and convey a feeling of quiet elegance when used as deliberate touches and accents.

It's all in the details: Try unexpected mixing and matching of glassware, cut crystal and exquisite china and replace the often-commercial feeling of your table setting with a more customized tabletop presentation. A touch of rich gold on a glass rim or in the design of a charger plate can also be a welcome touch that will enhance your table's appeal and echo the environment you're creating. Consult your design team to create a wonderful tablescape for your event.

Element of surprise: All events should have at least one element of surprise that leaves the guests mesmerized. Consider illuminated ice décor, either as part of your meal service (i.e. serving your sorbet in an illuminated carved ice sculpture) or as an integral part of your décor (i.e. having your entire bar intricately carved out of a huge piece of ice). This will give the added WOW to an already spectacular evening!
Discover more on The Zanadu Group