V19: Expert Style Tips - What It's Like to Have a Couture Wedding Cake by Sylvia Weinstock Cakes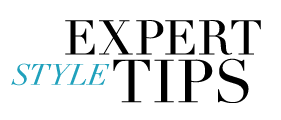 SYLVIA WEINSTOCK CAKES For more than 30 years Sylvia Weinstock has been creating celebratory cakes that are both beautiful and delicious. She uses crème de la crème, finest butter, heavy cream, fresh fruit and imported chocolate to create the most memorable, delectable creations.
"Sylvia is an inspiring woman who is dedicated to her life's work. Eighty-three years old, she still holds the title of "Queen of Cakes" in the wedding industry. She has an incredible repertoire and continues to create amazing cakes for all of us with a sweet tooth and a love of detail. Her handmade sugar flowers are unbelievably real-looking and too beautiful to eat!" - CECI JOHNSON
Sylvia Weinstock is one of the most recognized cake designers in our industry. She has been in the business longer than anyone! Cute as can be, but most of all full of wisdom and expertise, here she offers the key steps to working with her on a couture cake. Her biggest advice? "Let the experts do what they do best and don't sweat the small details. Otherwise you won't enjoy the experience." I couldn't agree more. Along with Ceci New York, Sylvia is part of the wedding packages offered by The Breakers. Any bride that chooses a Breakers package (Ocean View, Palm Breeze, Wave Crest or The Breakers) will enjoy both an exclusive Ceci New York invitation suite and a Sylvia Weinstock cake designed just for them. What lucky brides! Since this is typically the first time you're going to be going through this process, I think it's important we all understand how it really works. Read on for what to expect when working with Sylvia Weinstock - no matter where you're getting married in the world!