V19: Expert Style Tips - Dressing for a Black Tie Opulent Affair by Gabriella Risatti of Gabriella New York Bridal Salon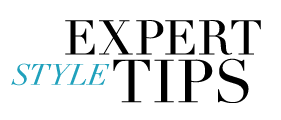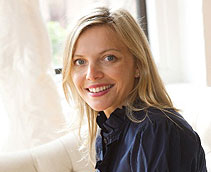 GABRIELLA NEW YORK Prior to opening her bridal boutique in 2008, Gabriella Risatti spent a decade working in the buying offices of world renowned fashion labels including Ralph Lauren and Calvin Klein. Her experience and knowledge of the fashion industry coupled with her desire to create a unique and personalized shopping experience for brides led to the opening of Gabriella New York. The belief at Gabriella New York is that shopping for a wedding gown should be memorable, personal and genuinely enjoyable.
"When Gabriella opened her chic boutique in Manhattan's Meatpacking District, she brought a fresh sophistication to the world of bridal design. With her fashion world background, she has a trained eye for style and only offers designers that are unique and coveted around the globe. Her personalized appointments are an experience in themselves. She not only expertly assists you in finding the perfect gown but spoils you along the way with fun, luxurious details like wine, friendly conversation and full styling. Her salon is complete with great accessories from jewelry designers and couture milliners and she will put together your entire look in one experience. I also love that her salon is intimate and private. When shopping at Gabriella New York you are the only one in her salon—not fighting for a fitting room with thousands of crazy brides!" - CECI JOHNSON
Dressing for a Black Tie Opulent Affair by Gabriella Risatti of Gabriella New York Bridal Salon:
Bling: If you are having a fancy black tie event, embrace beading! Nothing dresses up an affair like shimmering crystals on your gown. If you don't want too much beading, opt for a dress that has some just on the bodice or neckline. This will brighten up your face and you will glow! Photo: Claire by Ulla-Maija and Ellie by Sassi Holford.

Volume: Ball gowns are back and they are better than ever! This is your moment to wear a true ball gown, so go for it! Wearing a ball gown will definitely set the tone for your formal affair. If you are petite, try to find a ball gown that is fitted through the bodice and waist so you don't get lost in it. Photo: Peggy Sue by Matthew Christopher and Maria by Sassi Holford

Sleek and Sexy: If you aren't a ball gown person, opt for a super-fitted, sexy and sleek gown in a luxurious Duchess silk satin. Selecting a shinier material like this one instantly makes your gown seem dressier. The sleek silhouette also adds to the formality of your affair. Try to choose a gown that has at least one dramatic detail. Photo: Douglas Hannant Fall 2011 Collection and Angel Sanchez Gown.

Accessorize: Go bigger and glitzier than you normally would. It's your wedding day and you are having a black tie affair! Opt for beautiful vintage earrings, necklaces and bracelets. Since they are one-of-a-kind, you won't find anyone else wearing your jewelry. Plus, their designs are often unique. Most vintage earrings are clip-on, but you can easily have the backs changed to posts at your local jewelry store.
Discover more on Gabriella New York