V19: Ceci Inspirations - Baroque Opulence
BAROQUE OPULENCE
Formal parties - whether they're luxurious weddings, glittering corporate events or once-in-a-lifetime private celebrations - are what I do best. I love helping a bride or party planner set the tone for a glamorous gala, envisioning everything from a rich color palette to a one-of-a-kind theme.
Naturally, when a young couple named Erica and Jay began planning their wedding at The Breakers Palm Beach and approached me to design their invitations, I knew just what to do. I decided on an opulent homage to the ornamental Italian style found inside the hotel - there would be nothing beachy about it! Since Erica loved The Breakers' iconic driveway so much, I designed a royal purple version of that image and applied it to her save-the-date cards. Inspired by the hotel's ballroom tapestries, I then created a baroque pattern and used it throughout the invitation - from the border to the front flap of the envelope. Every surface was an opportunity to show off this opulent look! The invitation - along with many others I've created for Breakers brides over the years - was such a success, it encouraged me to create an exclusive collection for the renowned resort. I've highlighted some examples in this issue, but you can browse the entire collection here.
To show you just how inspiring The Breakers is, I've composed a gallery of images highlighting architectural details, including ceilings and individual spaces such as the grand lobby. As you can see below, there is so much beauty to take in! In the meantime, if you've got a fabulous fete in your future - whether it's at The Breakers or somewhere equally glamorous - be sure to consult my guide on looking appropriately chic. Then read on for expert tips from some of the stars who worked their magic behind the scenes at Erica and Jay's wedding. Plus, there's a round-up of the season's best black-tie wedding gowns. Advice that's truly priceless!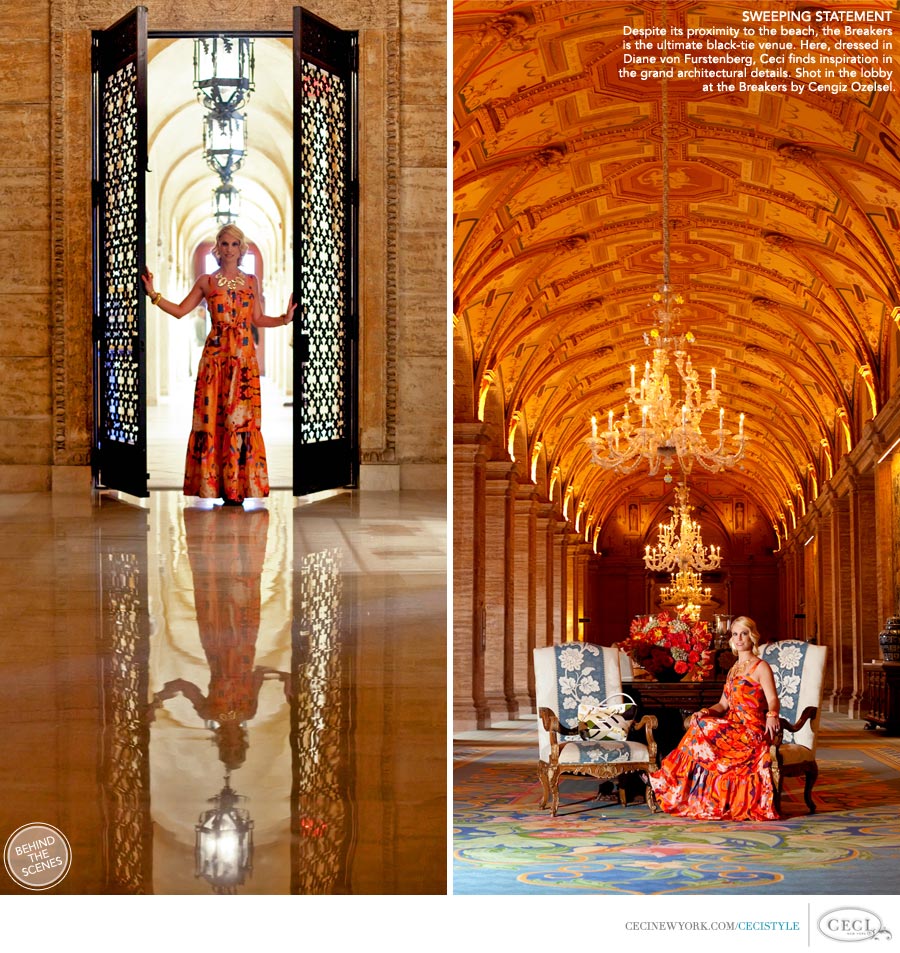 Photography by Adagion Studio
View the Behind the Scenes now!