V18: Ceci Inspirations - Holiday Sparkle
HOLIDAY SPARKLE
There's simply nothing like New York during the holidays. From the sky-high Christmas tree in Rockefeller Center to the chic department store windows on Fifth Avenue, the mood of the city suddenly shifts from hard-edged metropolis to sparkling wonderland. In the city's smaller neighborhoods, wreaths appear on brownstone doors, Christmas tree sellers take over sidewalks and shopfronts glitter with light. New York is truly transformed!
If you're as captivated by the urban cheer as I am, you're bound to love my new collection of holiday cards that celebrates the city at its most magical. Called Empire Holiday, the card depicts a silvery Manhattan skyline surrounded by a myriad of decorative snowflakes. Variety being the spice of life, my complete Holiday collection includes many other styles, from the traditional to the whimsical; note that most can be customized with favorite personal photographs. I've featured some highlights below in my tip-filled "The Ins and Outs of Holiday Cards," but feel free to browse the entire collection here.
No matter where you find yourself this December, 'tis definitely the season for holiday parties. Whether you're attending a big corporate bash or an intimate tree-trimming get-together, be sure to consult my guide to the most glittering accessories, gifts and ornaments out there. Then, read on for more style tips that'll help you enjoy the season with cheer and style. Happy Holidays to you all!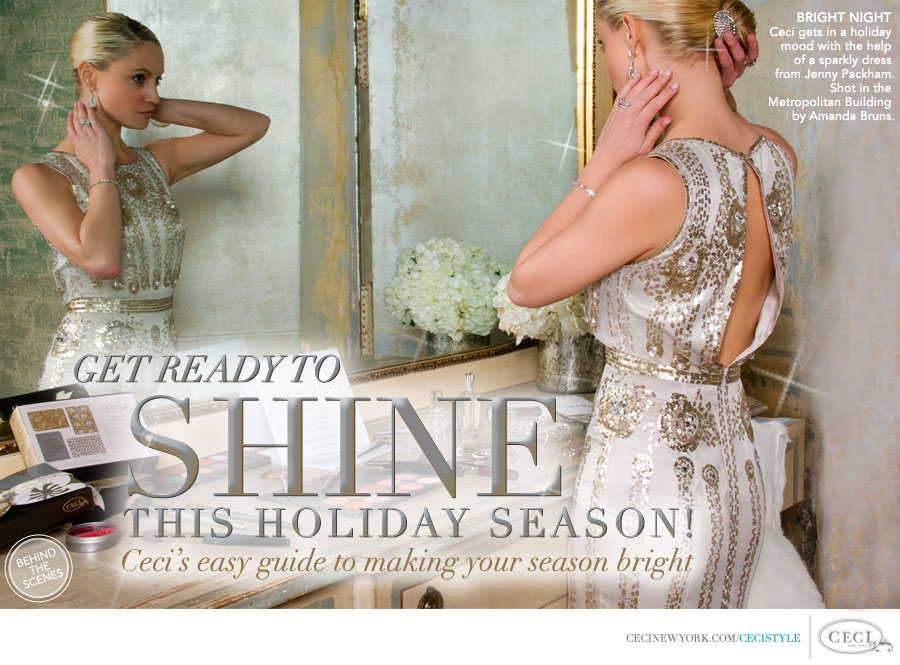 Photography by Amanda Bruns Photography
View the Behind the Scenes now!