V17: Expert Style Tips – Top 5 Tips on Capturing Your Dream Wedding by Christian Oth Studio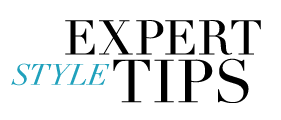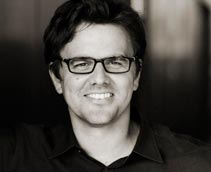 CHRISTIAN OTH STUDIO Named one of the "Top Ten Best Photographers in the World" by AMERICAN PHOTO magazine in 2007, Christian Oth's hip, natural style helps capture the whole story as it unfolds. In 2002, Christian began shooting weddings; he opened his own boutique studio in the heart of New York's Chelsea district in 2005. He brings a sharp eye for detail and an appreciation for the significance in every moment, resulting in memorable wedding shots that remain as art pieces. With a wicked sense of humor and a refined aesthetic taste, Christian Oth sets the standard in wedding photography and capturing the magic moments of every event.
"There are very few photographers out there who really stand out for their own style. Christian Oth is one of them. He has an outstanding eye and a real talent for creating stunning images. His level of perfectionism and ability to frame a shot is breathtaking. It's no wonder he's been named one of the best photographers in the world. Work with Christian or any of his esteemed colleagues and you'll be loving the magnificence they capture for you." - CECI JOHNSON
Top 5 Tips on Capturing Your Dream Wedding:
The environment: This is very general, but think of the actual environment that you'll be in on your wedding day. The reception site is going to be gorgeous, that's a given. But what about all of the other areas that you'll be in, traveling through or just stopping by for a moment? The getting ready images are sometimes the most precious images of the day. Get that Bridal Suite at the St. Regis, or the oceanfront suite with the balcony.

Light: As photographers, we love and need light. It's what we work with. There can be too much of it (like harsh noon sunlight) or too little, but it's definitely our most important ingredient. It takes years of training for a photographer to recognize all the possible light sources and then adjust the camera settings accordingly. So what can you do to ensure that you will have great lighting? It's no secret that some of the most beautiful light to photograph a face is window light. The formula here is really simple: the more the better. The best rooms in a hotel tend to have tall windows, so it's worth the extra investment to get the bridal suite. Another important aspect to consider is when you'll be taking pictures as a couple. Will it be before or after the ceremony? If it's after, then definitely make sure there will be enough daylight left. Often, the best light for photographs occurs late in the afternoon, so it's something to think about when planning your schedule for the day.

What to wear: The wedding gown of course! But what about when the photographer enters the room, before you put on your dress? All of the great "getting ready" photographs of you having your hair and makeup done will be in this outfit, so you should wear something that is flattering on you. Will your bridesmaids be in the room, and if so, what are they wearing? My suggestion here is that all the bridesmaids get into their dresses before the bride changes into her gown.

Ideas: Saw a photograph you like in a wedding magazine or on a blog? Share it with your photographer. Chances are you hired your photographer based on their portfolio, and you should trust him or her for delivering images in that style. However, as a photographer, I love to get a sense of the couple's personal style as well. Your photographer should definitely connect with you within a month of the wedding, not only to go over details, but also to discuss your vision.

Props: There's nothing like props in photography. Having a handmade sign that says "Wedding", or posting a "Just Married" sign on the back of a vintage Rolls Royce will greatly enhance the coverage by helping to tell the story of your day. These items are definitely nice to have, but be careful to not follow trends. And if there's ever one prop you can never go wrong with - it's your wedding invitation. Don't forget to bring a copy of yours to your wedding day and request your photographer to take a picture of it in your wedding environment. It's important that the props you use are meaningful to you, serve a specific purpose, or reflect your sense of style.
Discover more on Christian Oth