V15: Expert Style Tips – Event Planning Tips by Debbie Lionetti of Say Soirée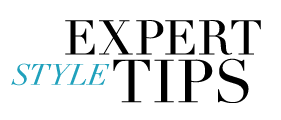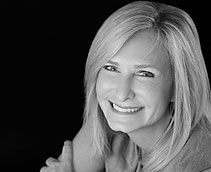 DEBBIE LIONETTI Debbie Lionetti is the Founder and Creative Director of Say Soirée, a boutique event-planning agency. After years of designing and coordinating events for non-profit organizations, family, and friends, Debbie set out to create a new standard in wedding and event planning. Built on a foundation of individual attention, cutting-edge creativity, and uncompromising quality, Say Soirée provides highly-personalized service and thorough attention to every detail to create a memorable event.
"Debbie Lionetti of Say Soirée events is not only a pleasure to work with, but one of those wonderful people in this industry who loves her clients as much as her work. She does more than assist you with planning your wedding. She becomes that best friend to fall back on when you need advice from an expert you can trust." - CECI JOHNSON
Event Planning Tips from Say Soirée:
Attention To Detail: The earlier you bring a planner into the process, the better. The success of your event is dependent upon each fabulous detail. The inspiration for this wedding began with the love of art deco. Every detail from start to finish, including the bride's hairstyle, was designed to transport each guest's imagination into that magical and glamorous period in Paris during the early twentieth century.

Inspire Your Guests: Collect your favorite pictures, articles, fabric swatches, and ideas to share with your planner. Events are memorable because of personal touch and how it's implemented in the planning. For this wedding, the bride and groom shared a passion for Paris, art deco and George Barbier artwork. These were the inspirations for an intriguing Ceci invitation of fireworks and elegance, and provided exciting material for creating a Gatsby-esque venue décor.

Set The Tone: What better way to seduce your guests than with a stunning save the date! When meeting with us, Ceci was inspired by the posters of George Barbier and created the invitation by hand drawing a scene of the bride and groom in a Barbier-style design. The invitation suite expressed the tone of the event and gave guests a glimpse of the excitement to come. Continue to entice your guests by carrying the tone into the event using place and escort cards, table numbers, menus and programs, all with your unique inspirational designs.

Dream Big: Never be afraid to mention your ideas, no matter how impossible they may seem. Our client bride Alexandra always wanted to "dance on top of the pool" at her childhood home. By mentioning her dream in the early stages of planning, she found it was a possibility. With some ingenuity and skill, Alexandra's dream came true: a dance floor was built above the pool, creating a chic, dramatic setting for the reception!

Enjoy Your Masterpiece: Set aside a moment to step into your venue and take in the ambiance before the guests arrive. This is your opportunity to see and appreciate all the details. Look around at the dream world created for you and then have fun!
Discover more on Say Soirée