V15: Expert Style Tips – Wedding Photography Tips by Kellie Walsh of 4Eyes Photography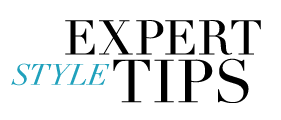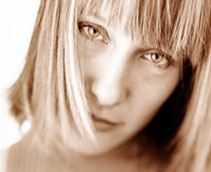 4EYES Photography Kellie Walsh has been a professional photographer all her working life and was one of the premier fashion photographers in her native New England before moving to New York City in 1999. Kellie has a passion for the storytelling aspect of photography. Throughout her career she has always shot both weddings and fashion/commercial assignments which gives her work a unique dimension. She continues to shoot for a wide and diverse range of celebrities, designers, corporations and publications – as well as fabulous client weddings throughout the world!
"If there's one thing I've learned with photographers, it's that there really is a difference in styles. I'm not just talking about the way their photographs look. If you're the type of person who is intimidated by the camera and needs direction to help you look your best, Kellie's friendly, down-to-earth persona will have you feeling like you've been doing this for years and looking as beautiful as ever! Her unique ability to capture light and her eye for composition and angles makes her photographs something you will be in love with for years to come. Her talent makes her photographs truly stunning." - CECI JOHNSON
Wedding Photography Tips from 4Eyes Photography:
Find inspiration: I find it really helps to translate a couple's vision of their wedding when they provide us with clips from magazines or references to blogs they like before the big day. It's great inspiration for the look they'd like to achieve and it also tells us the kind of images that resonate with them emotionally.

Set the scene: The beginning of your day - the "getting ready " preparation shots - will be among the most fashion-y of them all, so think how the room will add to the look of the images. Simple, uncluttered rooms with lots of natural light, big windows and light colors will always photograph best and add to the romance of the moment.

Plan ahead: When you're planning the timeline of your day, don't try to include too many locations for your portraits. Think of one or two areas that you find inspiring or have some meaning for you. That way, the day will be much less stressful and rushed.

Don't rush: Great images and special moments tend to come when everyone is most relaxed — including the photographers! Make sure you allow plenty of time for each part of your day. Everything will go past you so fast, so plan on allowing time in the schedule to take a breath and look around you. You'll remember – and enjoy – everything more!

Let your photographer get a good view: During the ceremony and vows, kindly ask the priest not to stand in front of you with his back to the guests. We can't get a good shot of the moment and your friends and family won't see a thing!
Discover more on 4Eyes Photography