V15: Ceci Inspirations – Deco Decadence
DECO DECADENCE
There are certain artists who impress me to no end, and one of them is George Barbier, the early twentieth-century French illustrator whose work often goes hand-in-hand with art deco style. His drawings of fashionable women against elegant backdrops always make me wish I could have lived during that time.
Not surprisingly, I take great pleasure in incorporating art deco flair into my work whenever I can. I couldn't believe my luck when I met Alexandra and Derek, a couple who shared a passion for Barbier. I designed their wedding invitations using Barbier's illustrations as inspiration, including the kind of bold lines and fancy scrolls that were the height of chic at the time. As a tribute to their love, I created an image of the couple kissing under a canopy of fireworks on the porch of the private residence where they were to be married. Sigh!
To highlight this week's theme, I recently gave into my art-deco-era fantasies with a creative experiment: my team of style pros helped me channel the twenties spirit, imagining what I would look like if I were to step out of a Barbier poster. We had such fun, if only for an afternoon! If you, too, hanker for art-deco-era style, read on for inspiring ideas to help you acquire this unforgettable look.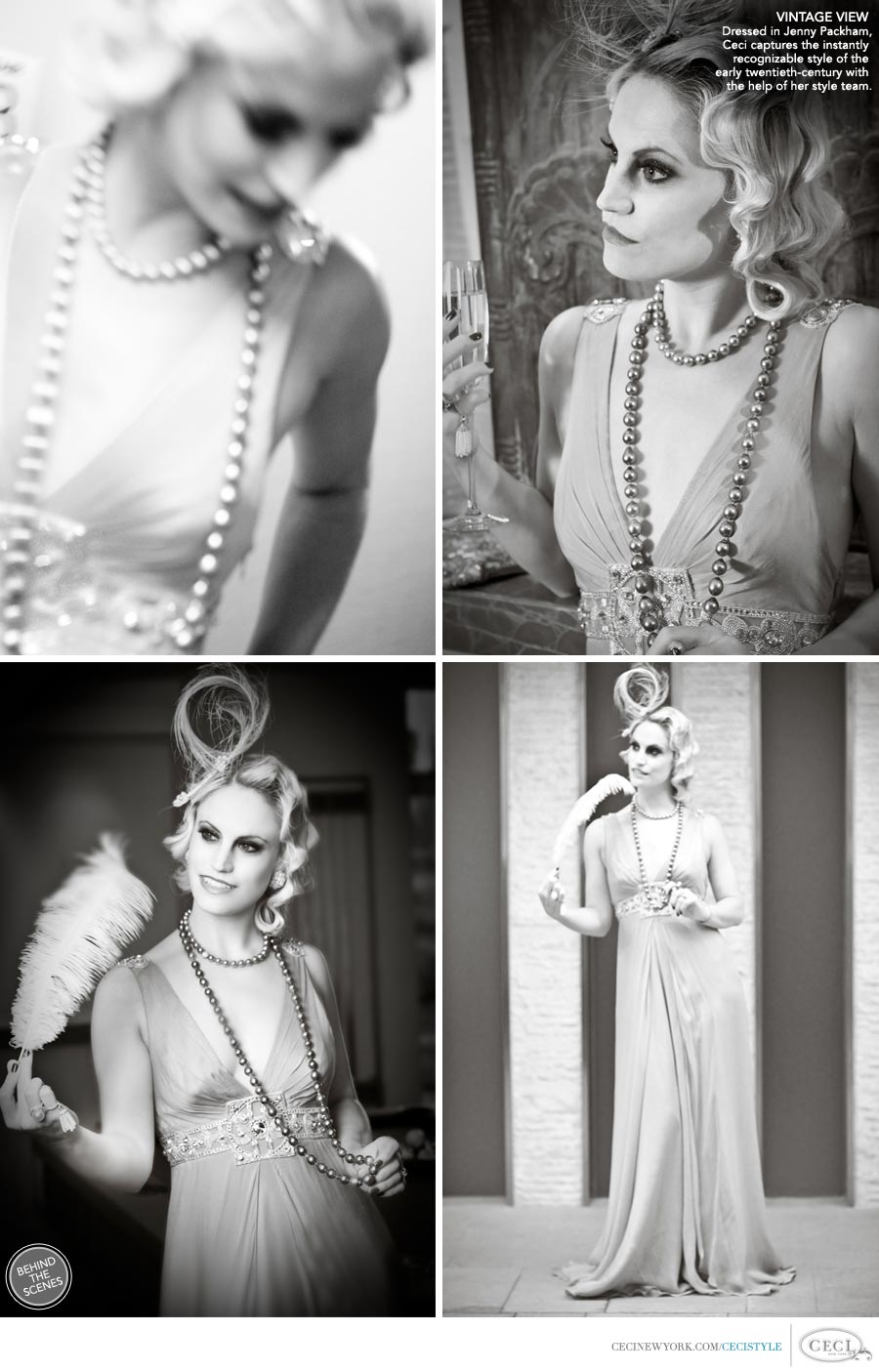 Photography by 4Eyes Photography
View the Behind the Scenes now!